Jaipuria Institute organizes 15th IIC conference on 'Resurgent & Emerging State of Uttar Pradesh'
Jaipuria Institute of Management Lucknow organized its 15th IIC conference on 26 and 27th February 2021. The theme for this year's conference was "The resurgent and emerging state Uttar Pradesh". 
LUCKNOW: Jaipuria Institute of Management Lucknow organized its 15th IIC conference on 26 and 27th February 2021. The theme for this year's conference was "The resurgent and emerging state Uttar Pradesh".
The theme of 1st Technical session of the day was "From Farm to Table: Agriculture & Supply Chain". The moderator of the session was Mr. Alok Ranjan and other speakers Mr Ayush Nogam, CEO of Distinct Horizon and Mr Sudhakar Tomar, Managing Director- Hakan Agro DMCC agro.
Experts:
The experts discussed the importance of agriculture for countries like India and added that, India is an agricultural economy with 25% GDP coming from agriculture, and rightly so this sector is given highest priority in UP. Since UP has 9 agro-climatic zone making them different from each other and hence require different support as well. The State has done well to ensure sufficient supply of agricultural inputs in the State. He also added that farmers have to grow crop which are suited for their soil and refrain from using excess fertilizers.
Talking about the Farm Law he added the law will give freedom to sell their crops wherever they are getting maximum prices. In view of perceived problems associated with Contact Farming he added that the idea of Farmer Producer Companies may be a possible solution to increase the bargaining power of farmers and will equip them better to negotiate with bigger multi-national companies.
State government has created a good storage infrastructure to ensure that the farmers can decide the best time to sell their crop. The experts also added that Dairy sector can play a very crucial role in enhancing income of farmers. The opportunities in terms of Agri machinery, satellite imaging, food processing for entrepreneurs, stat ups were discussed. When entrepreneurs act as an inspiring agent, and come out with certain solutions it creates a ripple effect for other stakeholders to follow.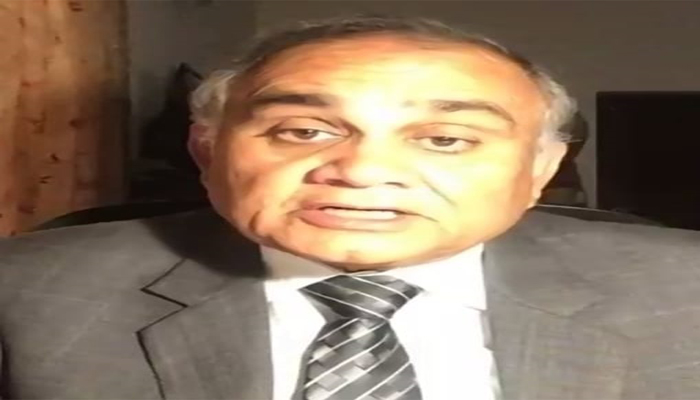 "Creating the 'Doing Business' Pull"
The 2nd technical session was on "Creating the 'Doing Business' Pull". The moderator of the session was Dr. R.K. Ojha and other speakers were Dr. A.C. Pandey, Former Chief Secretary, Government of Uttar Pradesh, Mr. Sudeep Goenka, CEO, Shubham Goldee Masale, Mr Pradeep Misra, CMD, Rudrabhishek Entreprises Ltd.
Speaking on the occasion Dr Pandey said that UP organized one of the most successful investors summit where MOU's worth INR 4, 28,000 Crore were signed, 2 ground breaking ceremonies have happened and investment worth INR 2,00,000 Crore has been initiated .
Experts:
Giving some examples he added that Samsung decided to set up the largest single mobile factory in Noida, ITC, Pepsico, Oppo, Vivo, Microsoft and many more have also invested in State. This summit also helped UP in moving to 2nd place from 16 in terms of ease of doing business. He also talked about role of Udyog Bandhu and Nivesh Mitra. In addition, which are single window system for more convenience to investors and business. He added state has to put more emphasis on development of agri-processing, tourism and Information Technology.
It was also discussed that strategies suited to regional environment needs to be promoted like Bundelkhand region is more suited for Solar Energy. He also added that the small, medium and micro enterprise are the back bone of the State and are crucial for development.
State has plans to start 21 airport in next 3 years which will connect the state not only from the rest of the country but also from other countries as well leading to increase in business opportunity as well. Uttar Pradesh is slowly becoming a land of opportunities.
Advantage Uttar Pradesh
The 3rd Technical session IV was on the theme Advantage Uttar Pradesh. The session was moderated by Dr. Kavita Pathak, Director, Jaipuria Institute of Management, Lucknow.
The session started with Dr. Vijay K Anand, IAS who talked about the mega holy event of India, Kumbh. The 2019 Kumbh Mela was organized in Prayagraj. He explained the world-class arrangement of the Kumbh Mela, the learning challenges and administration of the Kumbh. He explicitly stated all the work done by the government to make this mega event a big success. From lavish tents to digitalization, from flawless transport and crowd management to good sanitary and toilet systems, he paid a tribute to everything.
Experts:
Mr. Sachin Sharma, Head Channel Operations, ITC explained the topic in consideration with the Agriculture and food industry of UP. The UP's export policy, Agri Policy, Agri Marketing gives a very conducive environment in the agri & food marketing.
Mr. Akshay Singhal , Partner E & Y, centered his discussion around leveraging the legacy and endowment component of the state of U.P. He went on to state that the state needs to leverage its culture and heritage, historical significance. Also, arts and handicrafts, natural resources , seamless connectivity advantage. In addition, abundant skilled labor, robust infrastructure, conducive business environment.
The potential areas of growth the state could further develop include electronic system design and manufacturing, logistical parks, warehouses, cold chain facility, small arms manufacturing, defense technical textiles, film shooting, editing studios etc. , sports & tourism, education and skill development, startup ecosystem , urban and industrial infra
15th IIC
The speakers for the Valedictory session were Mr Rajat Kathuria, Director and Chief executive at Indian Council for Research on International Economic Relations (ICRIER), Mr Atul Chaturvedi, CEO Adani Agro and Chairman, Renuka Sagar and Mr Pankaj Singh, Director Levi Strauss and Co.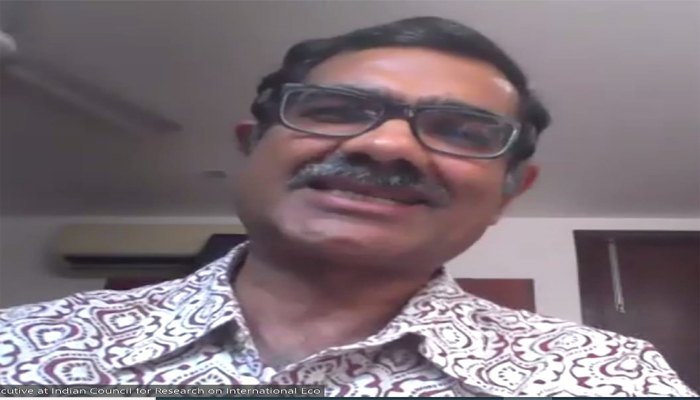 Speaking on the occasion Mr Rajat said, UP is young state and has demographic advantage. He added UP has all policies in place but the key to success will be execution of them. Appropriate efforts should be made to skill the youth of state. As it will be a key requirement for the future. Diversity and rich resources of the state are its key assets. The kind of policy framework of the state is highly conducive for businesses.
Mr Atul Chaturvedi said, State was always a frontrunner in terms of various agricultural produce now it is moving to new technological areas as well like Power generation and information technology. State has all the potential to become a tourist destination and to harness that potential law and order has to be strengthened. The red tapism has been largely addressed by the single window systems in the State.
ALSO READ: Jaipuria Institute of Management to organize 15th IIC conference on 26, 27th Feb
Mr Pankaj said, Public Private Partnership can be an effective way to grow further for the state and for that trust, integrity and empathy of stakeholders is very important.
For More Details; WATCH:
https://youtu.be/kgMjgJtsNWA
ALSO READ: Akhilesh counters Adityanath's jibe on red caps, says colour reflects emotions
In addition, the Conference ended with Vote of Thanks.
ALSO READ: Film Music, that binds together, Join Webinar on Golden Memories and Melodies
Stay tuned with the newstrack to get fastest updates. Click @englishnewstrack to follow us on Facebook and @newstrackmedia to follow on Twitter.