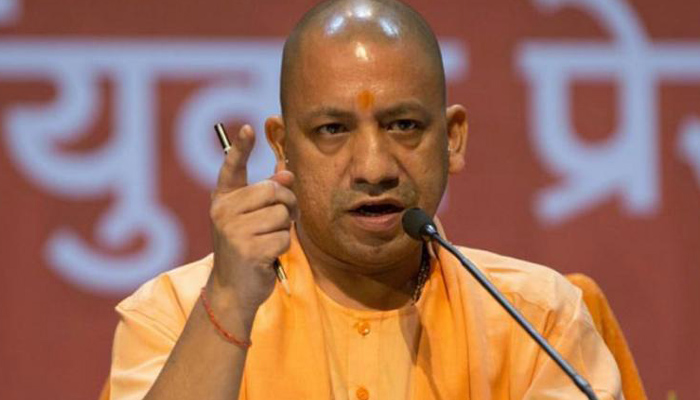 Corona Effect: CM Yogi took strict action against wrong activities
Lucknow: Chief Minister Yogi Adityanath today held a meeting with the top officers of the state and gave necessary instructions to stop the increasing risk of corona infection in the state.
Giving information to this effect, Chief Secretary Rajendra Kumar Tiwari said that during the lockdown, crowds should not be gathered at any place and it will be the main responsibility of the district administration to provide essential items to the common man.
ALSO READ: Govt unveils Rs 1.7 lakh cr stimulus to help poor hit by lockdown
The District Magistrate, Senior Superintendent of Police, Superintendent of Police and other Magistrate / Counter-Part Police Officers should ensure necessary arrangements by joint patrolling daily.
CM Yogi requested people to stay in homes through the public address system. The largest number of mobile vans should be arranged for home delivery. In order to maintain social distancing in drug stores, grocery stores in urban areas as well as rural areas, shells should be made 4-5 feet in front of the shop and marked.
ALSO READ: Vitamin C treatable in COVID19, Tests Indicate positive results!
Help to the needy with the help of NGOs:
Chief Minister Yogi discussed that lock down should be strictly followed. If some one will be found breaking the rules then essential actions will be done further.
CM also discussed with the officers the problems of poor people living on the road sides. Govt will join the hands with private NGOs to help them. Govt is trying to provide them free food and medicines.
Those who are living other states like Maharashtra, UP Govt will send them proper help.
ALSO READ: Govt released guidelines on corona virus, keep these 10 things in mind
Stay tuned with the newstrack to get fastest updates. Click @englishnewstrack to follow us on Facebook and @newstrackmedia to follow on Twitter.