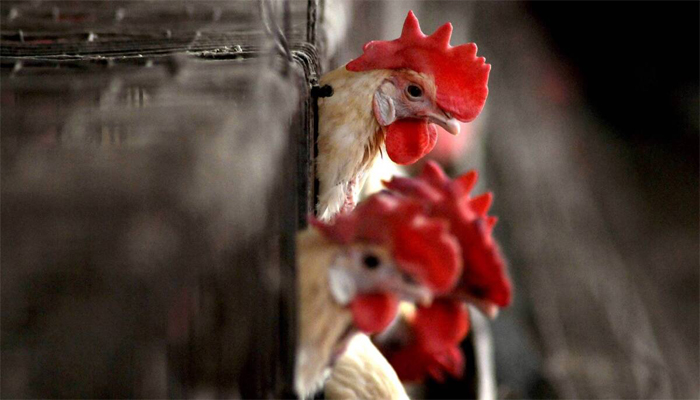 Bird flu scare: UP bans birds, poultry from other states till Jan 24 (Social Media)
LUCKNOW: In view of the avian flu which had affected as many as 10 states till Monday, Uttar Pradesh government has prohibited the entry of any live bird, poultry from other states.

The government had notified all of UP as "controlled area". Also, will not allow poultry related products and other live birds from other states till January 24.
The decision, coming in light of avian flu having affected neighbouring states like Madhya Pradesh, Himachal Pradesh, Rajasthan, will then be reviewed to assess whether it needs to be extended.
Bird Flu: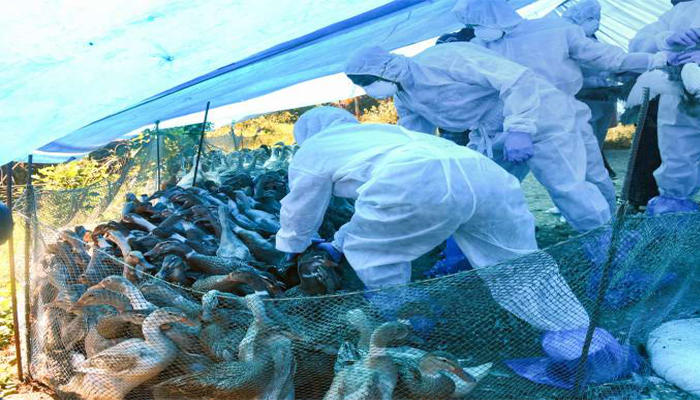 The Centre has warned about the outbreak of bird flu or Avian influenza. In addition, with H5N1 virus found in samples from dead birds.
H5N1 is a type of influenza virus that causes "highly infectious, severe respiratory disease in birds called avian influenza", according to World Health Organisation (WHO).
ALSO READ: COVID vaccine: Will attempt to cover eveyone in state, says CM Adityanath
Till Monday night, Kanpur zoo was the only place in UP which had reported confirm cases of bird flu and officials said there was currently no prohibition on consumption of chickens and related products.
The government has said that there is no danger in eating cooked chicken and eggs as the virus is destroyed at temperatures of 70 degrees Centrigrade.
ALSO READ: Bird Flu Scare: Is it safe to consume eggs, chicken amidst outbreak? Here's what WHO says
What does WHO say?
WHO says that it is "safe" to eat as long as it is "properly prepared and cooked". Normal temperatures used for cooking (the food reaches 70 degrees Celsius in all parts) can kill the virus as it is sensitive to heat.
"As a standard precaution, WHO recommends that poultry, poultry products, and wild game birds should always be prepared following good hygienic practices. And that poultry meat should be properly cooked," it adds.
As for the spread of the infection in humans, cases have mostly been linked to home slaughter.  And subsequent handling of diseased or dead birds, prior to cooking. "These practices represent the highest risk of human infection and are the most important to avoid," WHO advises.
Stay tuned with the newstrack to get fastest updates. Click @englishnewstrack to follow us on Facebook and @newstrackmedia to follow on Twitter.
Keep yourself updated with latest news through Newstrack App. To download App from Google Playstore visit here - Newstrack App