Ashutosh Tripathi wins 2nd prize at International Photography Exhibition and Contest
Kolkata: Aaron Siskind has said it right "Photography is a way of feeling, of touching, of loving." The same was exhibited at the 3rd International Photography Exhibition and Contest held here between 12th to 17th December.
NewsTrack Chief Photographer Ashutosh Tripathi brought laurels to India and Uttar Pradesh by bagging the second prize in the Wild Life Category. Meanwhile, John Anthony and Nikhil Paul clinched the first and third prize consecutively.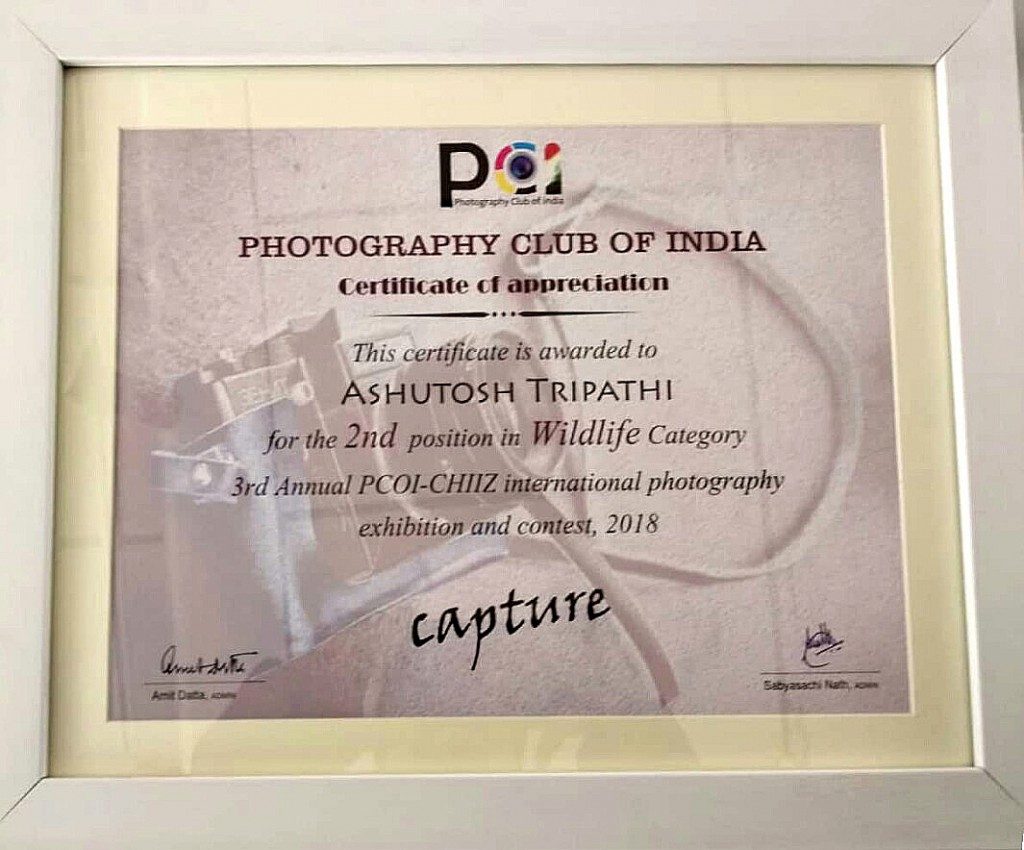 The exhibition was jointly organized by Photography Club of India (PCOI) and Chiiz.
Photographers from 22 countries participated in the contest and a total of 4000 photographs were taken for the contest. Out of which 125 photographs were eventually selected and exhibited from categories - Portrait, Street, Fashion, Social Documentary, Wildlife and Birding and Landscape.
Organized at the Academy of Fine Arts here, the international photography exhibition marked the graceful presence of Mr. Jawhar Sircar (IAS), Mr Barun Chanda (Actor), Mr Gaesh Haloi (Painter), Ms Nilima Dutta (Painter) and other dignitaries.