UP CM Akhilesh Yadav hoists Indian flag at Vidhan Sabha
Lucknow: Uttar Pradesh Chief Minister on Monday said, the government was committed to the development of state.
"I wish every citizen of Uttar Pradesh a very happy Independence Day. This Samajwadi Party (SP) government is dedicated for development of state and uplift of every common citizen," Akhilesh said.
The Chief Minister hoisted the tricolor at Vidhan Sabha premises amidst drizzle.
What else he said:
We have started Kanya Vidya Dhan for promoting education amongst female members of our society.

The government has distributed laptops to the students in a very large amount.

Metro rail service will very soon start.

The government is working to bring a change in the lifestyle of farmers and poor.

Samajwadi Pension scheme has been started for the elderly people.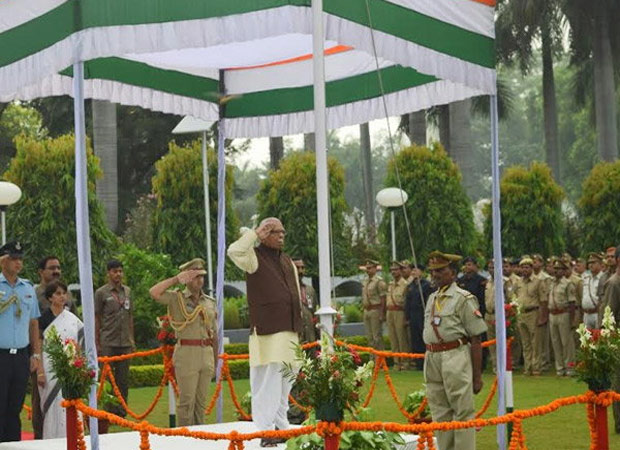 Uttar Pradesh Governor Ram Naik unfurled the flag at Rajbhawan:
What he said:
The elections in the state should be held fairly.

Political parties should show cooperate in conducting the polls peacefully

Extended wishes of Happy Independence Day to every Indian.