Asia's first convent college in Agra is 200 years old
Agra: Asia's oldest convent, St Patrick's Junior College in Agra, is celebrating 200 years of the foundation of the Congregation of Jesus and Mary (CJM) with four days of activities.
Mother Superior General Sister Monica Joseph along with heads of CJMs from 28 countries, including three Pakistani sisters and the cardinal of Lyons in France, are participating in the deliberations.
The CJM, established by St Claudine Thevenet in 1818 in France, has completed 200 "glorious years of service to mankind", a nun told IANS on Saturday.
ALSO READ: Government launches special course to train teachers
The celebrations in Agra commemorate the foundation of the CJM, she added.
Sisters and delegates of CJM from across the globe were welcomed by the CJM families of India at St Joseph's Inter College.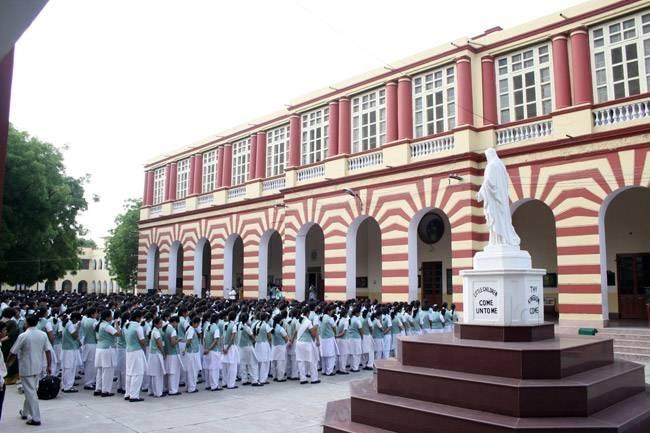 They were escorted to Akbar's Church in a procession of dancers showcasing the unity and diversity of India.
At the church, they had a prayer service and also visited the St Patrick's cemetery to pay tribute to the first sisters who founded the institution in the Taj city, some 200 km south of Delhi.
ALSO READ: Prof Royana Singh appointed as first woman Chief Proctor of BHU
Based on St Claudine's philosophy of love, the CJM sisters established various schools and colleges in India, Agra's St Patrick's Junior College being the first in 1842.
This was after a group of sisters headed by Claudine Thevenet arrived in Agra in a bullock cart all the way from Calcutta, at the invitation of the then Archbishop in Agra.
The convents run by the CJM are known to provide quality education.
"In India, parents are always keen to get their daughters admitted to CJM-run Convent schools. For some strange reasons, convent-educated girls are considered precious and a class apart," an ex-student, Mukta, stated.
WITH IANS INPUTS...