UP: 30 districts to be made ODF by Dec 31, says Chief Secretary
Meerut: Uttar Pradesh Chief Secretary Rahul Bhatnagar on Saturday claimed that 30 districts of the state, including Meerut, will be made Open Defecation Free (ODF) by December 31, 2017, while 25 more districts, situated on the bank of river Ganga, will also become ODF by April 30, 2018.
The UP CS delivered the statement while reviewing the Centre's 'Swachh Bharat Mission (Rural)' through video conferencing.
"Making the state open defecation free is the first priority of the Centre as well as state government. After preparing the road map to achieve this, the District Magistrates across the state will launch this mass movement. I appeal the officials to take the initiative seriously," said Rahul Bhatnagar.
What else Rahul Bhatnagar said?
The officials should keep a close check on the works being undertaken in this regard.

The quality of the toilets should also be maintained.

So far, only Shamli district has received the distinction of being ODF.

UP's progress in the Swachh Bharat Mission is 47 per cent so far.

All the toilets made under the mission will be allotted a unique number.

The DMs of all the districts should ensure that their plan of implementation of the ODF scheme is uploaded on their websites.

All the DMs of the state are ordered to send the IC calendar to the government.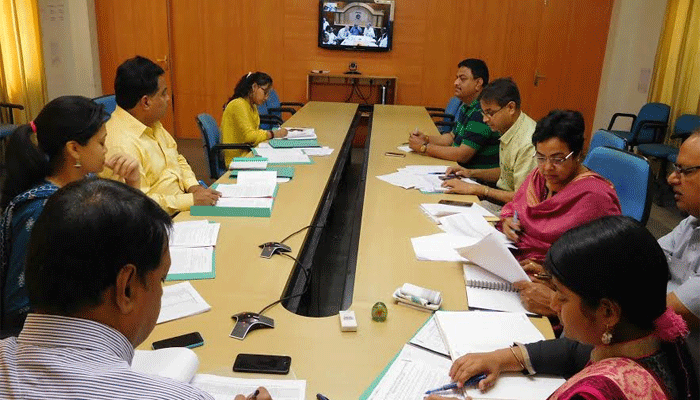 Pointing out the Centre's achievements, Secretary Drinking Water and Sanitation, Parmeshwaran Aiyar said that so far the government has constructed 3.8 crore toilets across the country. "Till date, 1.8 lakh villages and 120 districts have been declared ODF. UP must become an open defecation free state to ensure India turns an ODF country," he said.
Also Read: Governor Ram Naik pours praises over Yogi Adityanath govt in UP
He also appealed all the government officials to work towards the aim studiously and with micro planning.
Chief Secretary Panchayati Raj, Chanchal Tiwari said that women should be inspired to join the campaign. Women champions should me named and honoured in every state, and their list should be sent to the government.
A website (http://sbm.gov.in/sbm/) has been made for the cause.
What Amroha DM B Chandrakala said?
We have already launched the work to make the district ODF.

In our micro-planning, we have taken care of all aspects such as team of volunteers, mistry, funds, etc.

The base line of the works is also being corrected to ensure that any ineligible does not get the benefit of the scheme.

She also informed that 36,371 toilets have already been made and 3,157 are under construction.