These innovative pandals will enrich you with religious fervour
Lucknow: Durga Puja, nine-days festival, is not only a festival to worship the Goddess but it also joins people and strengthen their bond. It gives us a chance to remove all the negativities and spread love to each other.
In Kolkata, Durga Puja is celebrated with lots of enthusiasm and religious fervour.
This time the entire city is decorated with innovative types of Pandals. A lot of beautiful and unique themes pandals could be seen in Kolkata.
Below are the few pandals that will make you say waaoo!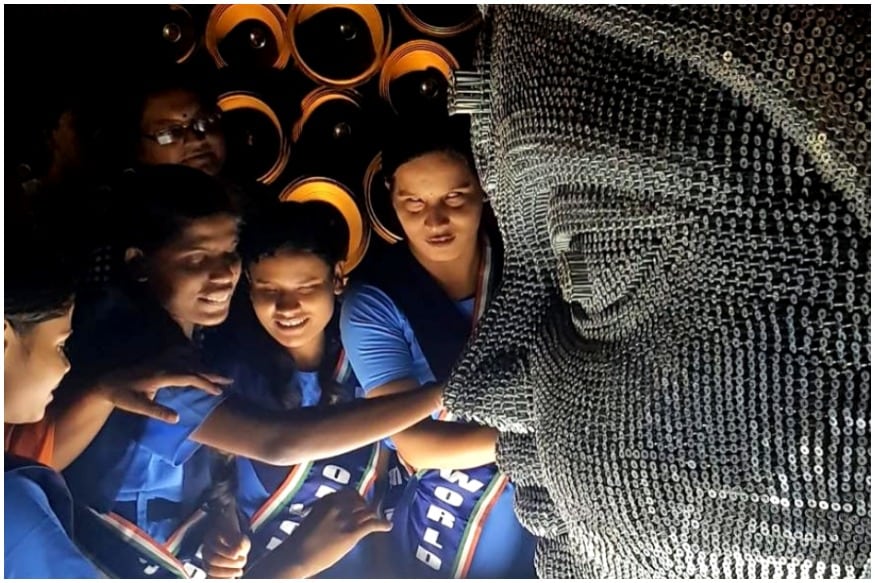 A pandal and a statue of Goddess Durga has been created by Samaj Sebi Sangha on Lake Road using threads and nails to make it visible to the visually impaired people.
The entrance of the pandal has a gigantic face of Maa Durga craft by around 1200 nails.
The visually impaired devotees can touch the nails and feel the sculpture.
Inside the pandal, the walls are crafted using nails with threads mounted on them and criss crossing each other to form patterns and words such as "Ma" and "Jai Ma Durga" in Braille.
Outside of the pandals, the stalls for eye-donation have also been set up.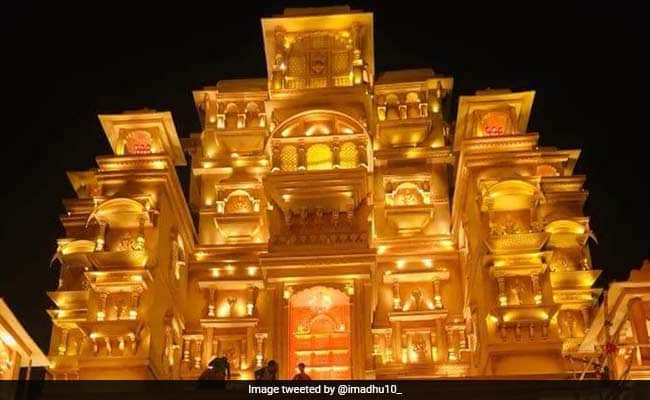 The Sreebhumi Sporting Club and the Md Ali Park Puja committees have designed their pandals similar to the famous Chittorgarh fort in Rajasthan.
The committees said that their idea behind making these pandals was different.
"The theme was chosen to deliver the message that Bengal stands for tolerance and peace," Mr Bose said.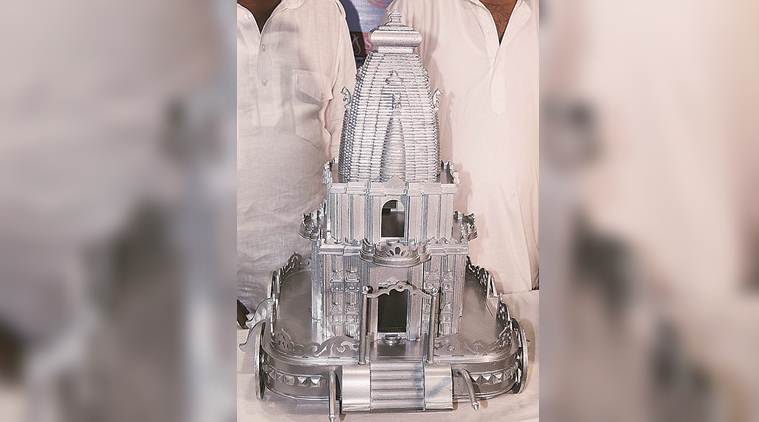 The Santosh Mitra Square has been hosting pandals since last 80 years and this time the main attraction at the pandal is the chariot made of 20 tonnes of silver, which is 60 feet high and 40 feet wide.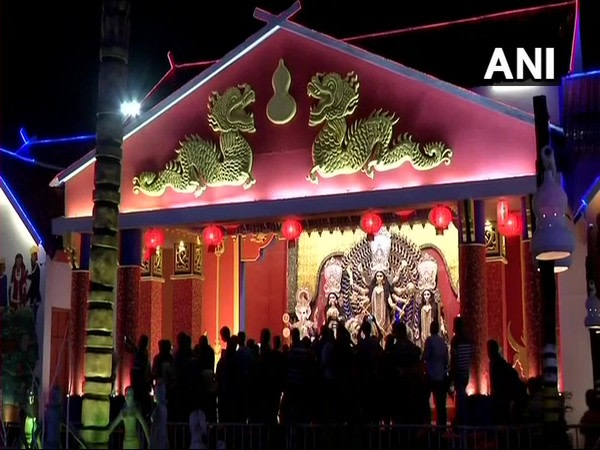 Pic Credit- ANI
Deshapriya Park is hosting the Durga Puja since many years and this time the theme is 'Gujarat' called 'ek tukoro Gujarat'.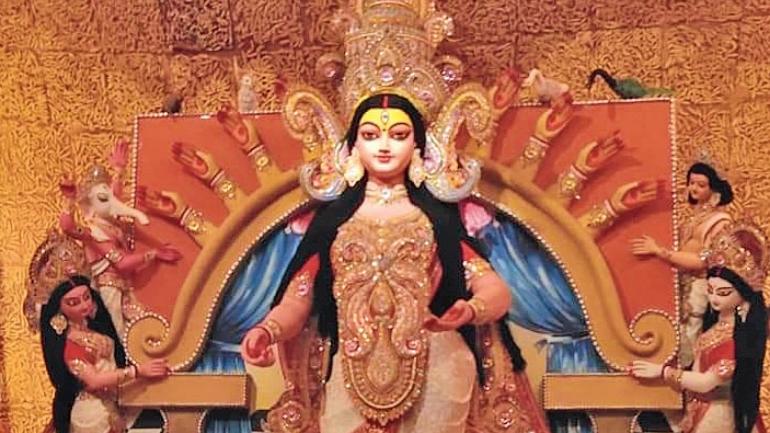 Santoshpur Lake Pally organisers decorate the pandals by using turmerics and other ingredients used in kitchen. This time they made made the pandals by using six tonnes of turmeric.