The Root of Capital- by Anand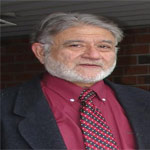 Anand
In the past months, there were several references in Indian newspapers to 'capital punishment' and 'capital offence.' Capital was also used, sometimes in the same edition of a newspaper, in different contexts: in terms of money with -outflows, -intensive and –gains; as a country's principal city with its seat of the government and administrative centre, and to point to the size and form of letters of the alphabet.
Readers would be intrigued, as I was, to know that Latin caput* (head) is the source of all these words, and then some. 'Cap' or a head covering is a derivative, though it is now employed also to mean 'to set a limit.' Per capita* (for each person) too reveals its source when used as 'per head' in English.
Although capital for 'wealth' was first recorded in English in 1611, the reference to one's assets dates back to the times when a person's wealth was counted in the number of head of cattle that he or she owned. Over the years, it came to mean the funds with which a company starts in business and, subsequently, various forms of profits, taxes and a fixed proportion of the wealth in a country. Capitalism* (coined by Thackeray in 1854) for a system in which private wealth dominates, and capitalist* (1791) for a person possessing capital are obvious derivatives.
Another meaning of caput* is 'principal,' which was responsible for the chief city or town of a country being called 'capital city,' and then, simply, 'capital.' Capital, in this sense, first appeared in 1667 in Milton's Paradise* Lost.* The Capitol (Capitol Hill), the seat of the US Congress in Washington, DC, sometimes misspelled as the Capital, was named after the temple of Jupiter on the Capitoline Hill in ancient Rome.
The same sense of the word was also behind the letters of the alphabet 'standing at the head' of a sentence or a name, or 'of the largest size' being called 'capital' letters, and first appeared in 1387. The term 'capital idea,' once used for approving something good or excellent is now considered dated.
When reggae legend Bob Marley sang in 1974: "I shot the sheriff/But I swear it was in self-defence/I shot the sheriff/And they say it is a capital offence," he was talking about an offence punishable by death is many countries including India.
Infliction of death for a crime has been recognised in many ancient legal systems. In the west, the methods of execution varied from drowning in Babylon, stoning among the Jews, to strangulation, exposure to wild beasts, or crucifixion in Rome. In medieval Europe, religious heretics were burnt at stake. Later, France had the guillotine and the Spanish used the garrotte. In more recent times, the US has the gas chamber or the lethal injection for executing the condemned.
Capital crimes in English law were at first crimes for which the offender's head was cut off. By 1500, commoners sentenced to death were hanged and only nobles were allowed to have their head chopped off. In 18th century England more than 200 crimes, most of them against property, called for capital punishment.
A diminutive of caput* shows up in 'captain,' a chief or the leader of a team, the commander of a ship, the pilot of a civil aircraft as well as for an influential or powerful person (captain of industry) – all denoting a person in the 'head' position. 'Cape' as in the Cape of Good Hope, means a headland or a point of high land jutting out into the sea, is also a derivative of caput.*
Among other words with the same root is 'capo,' as the head of a crime syndicate is called in the US. Caporal, a superior kind of tobacco and a brand name of cigarettes, is the short form of tabac de caporal* (corporal's tobacco), so called because it was superior to tabac de soldat* (private soldier's tobacco).
Chapter* meaning 'section of a book' is, believe it or not, ultimately the same word as capital. Both came via Old French from Latin capitulam* (small head), a diminutive form of caput,* and chapter at first was chaptile,* then chapitre* before being absorbed into English in its present form.
Perhaps the most interesting is the etymological evolution of 'caption,' usually meaning the brief text under a picture in a book, magazine or a newspaper which describes the picture. Caption originally meant 'title,' and may have come through a circuitous route from caput.* Over the years the meaning depicting 'heading' was ignored, and its meaning as a brief explanation accompanying a text or illustration or wording that appears at the bottom of a cinema or television screen as part of a film or broadcast took over.