Thai Princess visits Lord Buddha's birthplace in Nepal
Kathmandu: Thai Princess Maha Chakri Sirindhorn visited Lumbini, the birthplace of Lord Buddha located in Nepal's Rupandehi district, authorities said on Saturday.
Sirindhorn visited the Maya Devi Temple which dates back to 623 B.C. and named after Queen Maha Maya, Lord Buddha's mother, on Friday.
Situated at the foothills of the Himalayan mountain range, Lumbini is a Buddhist pilgrimage site where a number of temples are located. The Maya Devi Temple was added to the list of UN World Heritage Sites in 1997.
The 62-year-old Princess flew into Lumbini on a chartered flight via Tribhuvan International Airport in Nepalese Capital Kathmandu on Friday morning.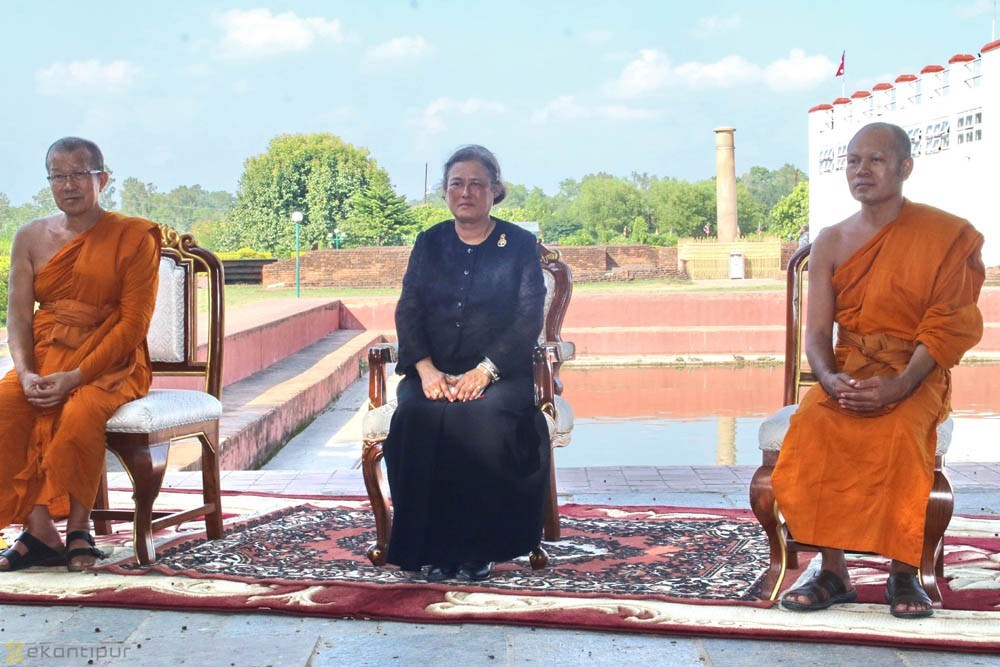 She attended various cultural and religious ceremonies organized in Lumbini. She inaugurated the Royal Thai Monastery constructed with the assistance of the Thai government, the authorities said.
ALSO READ: Congress denied my proposal to redevelop Kedarnath in 2013: PM
On the occasion, more than 2,000 monks, Buddhism followers as well as Thai government officials were present, Lumbini Development Trust (LDT) Project Manager Saroj Bhattarai told the media.
The Thai government has extended financial and technical support to the development of Lumbini, which is one of the most sacred places for Buddhists.
Concluding her one-day visit to Nepal, the Thai princess returned home later Friday evening.
ALSO READ: Vice President Naidu undergoes angiography at AIIMS
IANS