Sonu Sood airlifts 180 Assamese migrants back home
Sonu Sood arranged a special flight from Mumbai today which carried 180 Assamese migrants back to their native places
Mumbai: 'Not all Superheroes wear capes,' the saying stands on point in the case of Bollywood actor, Sonu Sood. Since the issue of migrant laborers has struck our nation, Sonu Sood has been on his toes to cater the maximum help possible. His relentless efforts in this field have been the talk of the town. Sonu airlifted 180 Assamese migrants back home in a special flight from Mumbai today.
Few days back, Sonu sent 177 migrants laborers stuck in Kerala to their native place in Orissa. Whenever he has been contacted by the people, he has arranged buses, trains and even special flights to rescue them. In this case, the group of workers reached out to him when deadly cyclone 'Nisarga' hit the coast of Mumbai. Actor arranged for all the basics required by them including shelter, food, masks and sanitizers. After the same, he arranged a special flight for them which took off this morning.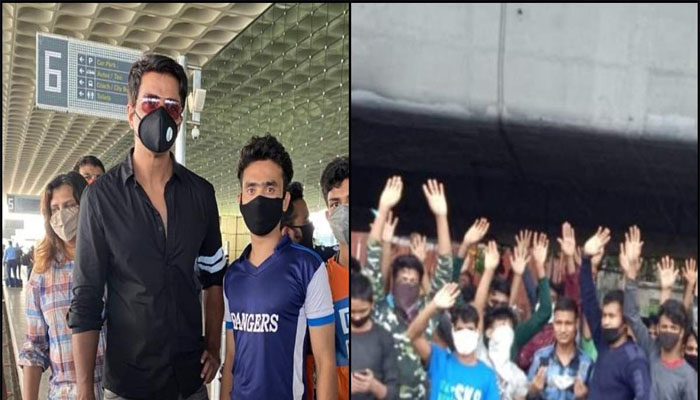 Let's hear what he said-
Sonu told ETimes ""We wanted to help these Assamese migrants reunite with their families and that's when we decided to arrange a special flight for them. I was extremely emotional to see their smiling faces as they were excited to experience air travel and eventually meet their families and friends. I'm happy I could be there for them in these trying times when they needed help the most."
Sonu has been carrying out this noble gesture under his initiative #Gharbhejo. He has been applauded by many celebrities for his amazing work.
https://twitter.com/TheShilpaShetty/status/1266604349960056832
PS- There also have been times when people have reached out out to him with funny requests. The actor's response will leave you in splits and shows, actor is blessed with good heart, and good humor in equal measures.
https://twitter.com/SonuSood/status/1265016782718263296