Photos: Even kids don't stay back to shed blood for Imam Hussein
Lucknow: The 10th day of Muharram known as 'Ashura' is observed by the Shia Muslims all around the world to pay tribute to martyrs by shedding their blood and wounding themselves.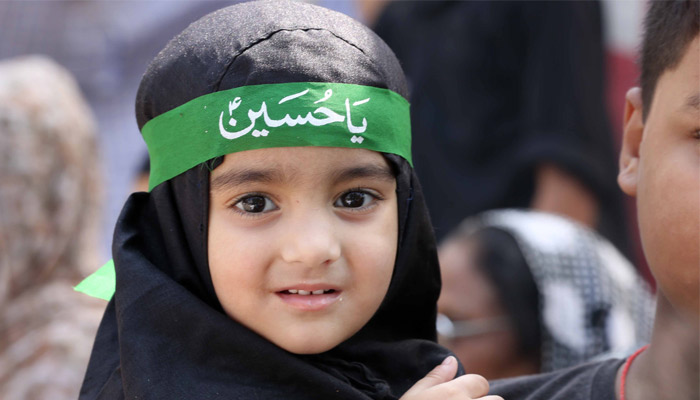 People use blades and iron chains to wound themselves expressing grief over the martyrdom of Imam Hussein.
Injuring themselves, the followers of Imam Hussein express grief over his killing.

Imam Hussein was the grandson of Prophet Mohammad who was slain by his political enemies along with 72 companions in 680 AD.

Imam was killed in the battle at Karbala.

The bodies were mutilated.
In many countries such as Afghanistan, Iran, Iraq, Turkey, Azerbaijan, Pakistan, Lebanon, a holiday is observed on the day.
While the world is remembering Imam Hussein, Newstrack.com brings you few pictures from Lucknow on the occasion of Ashura.
See pictures in slides :