Mulayam, Akhilesh meet Raja Bhaiya to seek support for RS polls
Lucknow: Preeti Mahapatra's decision not to withdraw from the Rajya Sabha contest has caused an additional worry to the Samajwadi Party. The meeting of the Uttar Pradesh Chief Minister Akhilesh Yadav and Samajwadi Party Chief Mulayam Singh Yadav with Raghu Raj Pratap Singh on Monday is being seen in this context in the political circles.
The meeting is also significant because it has taken place after a long gap . The relationship between him and SP leaders had soured following his resignation from the SP government.
He quit in the wake of charge of his involvement in murder of a deputy superintendent of police. He was taken back after a clean chit was given by the court but there was a change in relationship. The meeting was aimed at making amends.
The father-son duo, however, has called the meeting at his residence a private affair.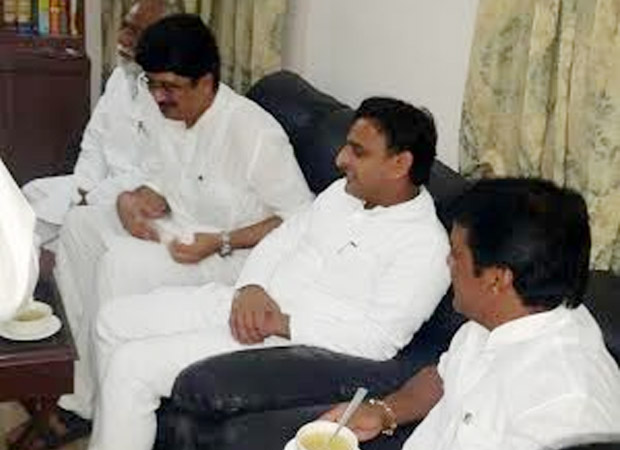 Reason for their visit:
It was being speculated that Raja Bhaiya might favour Bhartiya Janata Party candidate in the upcoming Rajya Sabha elections.
Bhartiya Janata Party has already got surplus votes which may be cast in favour of Preeti.
Reason behind Raja Bhaiya'a anger:
Raghuraj Pratap Singh, who is popularly known as Raja Bhaiya, is currently the stamp and registration minister in Uttar Pradesh government.
He was accused in the murder of former Deputy Superintendent of Police, Jia-Ul-Haq after which he had to resign from his post of Minister for Jail.
Raja Bhaiya was appointed as the Stamp and registration after he got a clean chit in the murder case.