Model Behati Prinsloo shares hubby Adam Levine's naked photo
Los Angeles: Model Behati Prinsloo shares an adorable naked picture of her one-year-old daughter Dusty Rose and husband on social media application Instagram.
The image has been shared on Instagram by Levine's wife and model Behati Prinsloo, who currently expecting their second child.
ALSO READ: Kangana injured on sets of 'Manikarnika', rushed to hospital
The image captures Levine and Rose from behind, in which Levine can be seen showing off his tattoo collection while holding his daughter's hand.
Prinsloo covered their derriere with emojis of the peach fruit.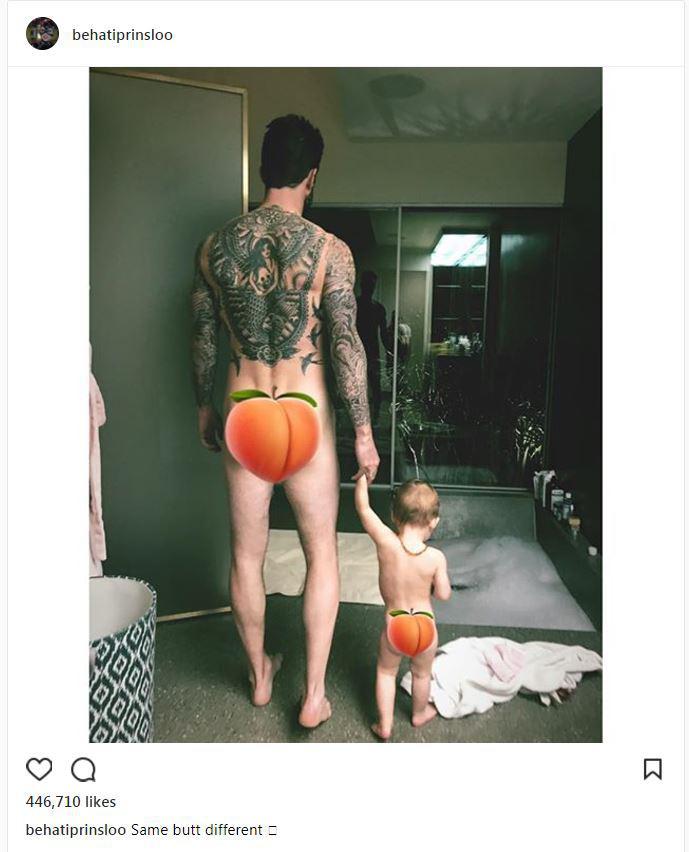 "Same b**t different," Prinsloo captioned the image.
ALSO READ: Farhan Akhtar wants his 'Lalkaar' to reach villages
The couple is currently expecting their second child together.