Happy Mother's Day! Thank you Mommy for your Love...
Lucknow: Maa, The word itself has the world hidden in it. No line, no sentence can ever explain what the word 'Mother' means to us. She is the one, who loves her child selflessly.
Remember the nights, when we were in pain and were unable to sleep ...when no one else was beside us..she was the one who sacrificed her sleep..just to make us sleep. No matter how much we ill-treat her, Mumma's prayers for their children are never ending.. so are the wisdom, grace and strength she provides.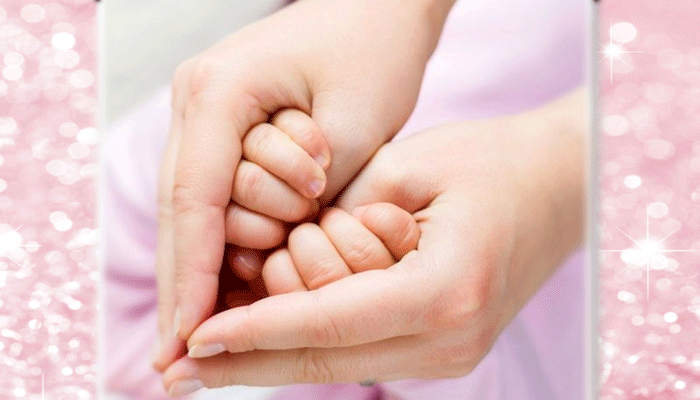 We, sometimes unintentionally hurt our moms, but she never complains.. and at next moment even without feeling guilty when we come to our mom..she greet us with the same smiling face without grumbling.
No matter, how much pain she is hiding behind her smile, but her first priority is always her child. She would be suffering from high fever..but will never forget to make our lunch just because she knows we might be hungry. But have we ever thought how much we hurt our Mumma? When we are not in a good mood... we express our anger and sometimes we say such things which we should not .. but she do not utter a word in front of us... yaa...she cries when she is alone in her room.. but never makes us realise that those tears that had fallen from her beautiful eyes were just because of our mistakes.
We, children can never pay off her love and care she gave to us since, the time we were in her womb. We all must be knowing that a human body can only tolerate a pain of 45 Del (unit) but a woman bear the pain of 57 Del(units) at the time of giving birth which is equal to 20 bones getting fractured at the same time. She keeps her life in danger just to give birth to a new life with a dream that someday her blood will achieve something great.
Mom is the only one who has the magic to vanish all our problems..Even when we try to hide our pains behind our laugh, she clearly gets her see-through to our heart.
For a mother, the best thing in the world is the touch of her child. No matter what condition she is going through, our one tight hug to our mother can make her feel like heaven. So this mother's day, keeping all flaws aside, just go to your Momma and embrace her warmly. Trust me, this would be the best gift you can provide her.
"No one can ever take your place Mumma... Tujhe Sab Hai Pata, Hai Na Maa
You know what, whenever you see your mom..just realise that you are seeing the purest love you have got. Newstrack.com wishes a happy Mother's Day to all beautiful Moms of the world.
Here, we bring you some beautiful quotes that you can share it with your Mumma...