Happy Baisakhi 2017: Get set to groove on your favourite dancing numbers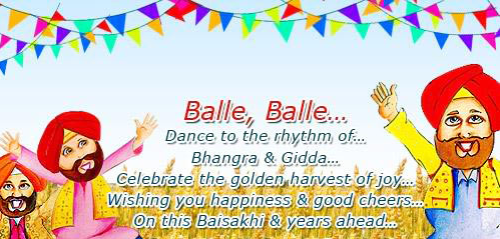 Lucknow: The celebratory spirit can be felt in the atmosphere wioth the arrival of the Baisakhi festival. The festival that marks the Sikh New Year and happens to celebrate the formation of Khalsa Panth of warriors under Guru Gobind Singh in 1699.
The spirit of this spring harvest festival is celebrated across the country with zeal enthusiasm, music and ofcourse the sugar canes.
While the Gurudwaras are fully decorated and ready with bhajan, kirtans, some of you might be scrolling your Youtube lists for Baisakhi numbers.
Newstrack. com has compiled for you, some the famous Baisakhi dancing numbers to tap your feet on.
So just chose your favourite and keep grooving.
Wish you all a Happy Baisakhi 2017.
In slides ahead: Compilation of famous Baisakhi songs...
https://youtu.be/CGxd7STPqTk
https://youtu.be/eT8Pq7HAurk
https://youtu.be/ihSV5T7wrsk
https://youtu.be/cBSqtrijIhE
https://youtu.be/Rdqv2WaFyeg
https://youtu.be/-Hh1rhXwRxM