Ever wondered ! why the colour scheme of Facebook is blue?
New Delhi: Have you ever wondered why the colour of your 'facebook' is blue, not red or of any other colour.
As many as 1.59 billion persons across the globe are on FB but the majority is oblivious to many facts about it or its founder and CEO Marz Zuckerberg. Wishing him a very happy birthday, the newztrack.com brings you some interesting facts about the founder of this blue social media app.
Well the reason behind so is that 'facebook' CEO Marz Zuckerberg is colour blind and he suffers from the – red green colour blindness.
"Blue is the richest color for me - I can see all of blue," says the young CEO Zuckerberg.
Newztrack.com brings you some interesting facts about the founder of this blue social media app on his 31st birthday.
Zuckerberg began programming at a young age--when he was 12 he created a messaging program that his father used in his dental office.

His parents even hired a computer tutor to work with the young Zuckerberg, but the tutor admitted that it quickly became difficult to stay ahead of his pupil, referring to him as a 'prodigy.'

He was approached by several companies with job offers (including AOL and Microsoft) before he even graduated high school, but Zuckerberg turned them all down.
Facebook!!!
Zuckerberg first launched Facebook from his dormitory at Harvard University.

He dropped out of Harvard University after his sophomore year to continue working on Facebook.

He also created the infamous Facemash program, which compared pictures of two Harvard students and allowed users to vote on who was more attractive. Harvard administration shut down the program, deeming it inappropriate.

Zuckerberg's next project involved teaming up with three other Harvard Students, Divya Narendra and the Winklevoss twins (who are infamously portrayed in The Social Network, a movie).
The man who united the world-- Zuckerberg
Early on, many companies like Yahoo! and MTV Networks approached Zuckerberg in hopes of advertising on Facebook, but Zuckerberg turned them down, not wanting to sell out.

Mark Zuckerberg was one of the early adopters of Google+, saying that it validated his vision of mainstream social networking.

In 2011, Zuckerberg was the most followed user on Google+, with even more followers than Google co-founders Larry Page and Sergey Brin.

Zuckerberg has supported numerous philanthropic causes, most famously donating $100 million to rescue the struggling Newark Public Schools system of New Jersey.
Zuckerberg with his wife Priscilla Chan on their wedding
Zuckerberg has signed the "Giving Pledge" commitment, promising to donate at least 50% of his wealth over the course of his lifetime.

In 2014, Zuckerberg donated $25 million to combat the ebola virus epidemic in West Africa.

Zuckerberg's marriage to longtime girlfriend Priscilla Chan was quite the surprise for friends and family--guests were told they were being invited over to celebrate Chan's medical school graduation, but in reality they ended up attending the pair's wedding.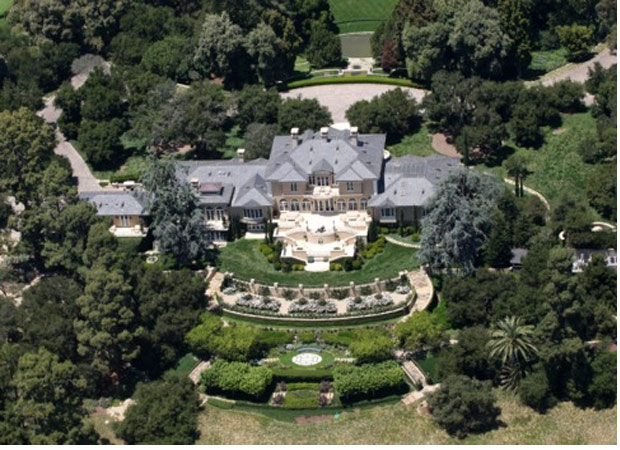 Mark Zuckerberg's house California, USA