Ever wonder why your back pains during periods?
[nextpage title="next" ]
Lucknow: The life never stays normal for girls during periods! They suffer intense pain in various body parts during these days. During the troublesome week, the girls just wish to keep crawling in the bed and never come out of it.
Once the pain starts nothing, remains visible and all the girls need is just to be alone, quite and relax their body.
Girls often feel lots of pain at the back during menstruation. But, why is it so? Why is your back giving you pain when your uterus is the one doing all the work? Ever thought for this?
ALSO READ: Don't fret over conceiving with irregular menstruation
Let's break it down!
[/nextpage]
[nextpage title="next" ]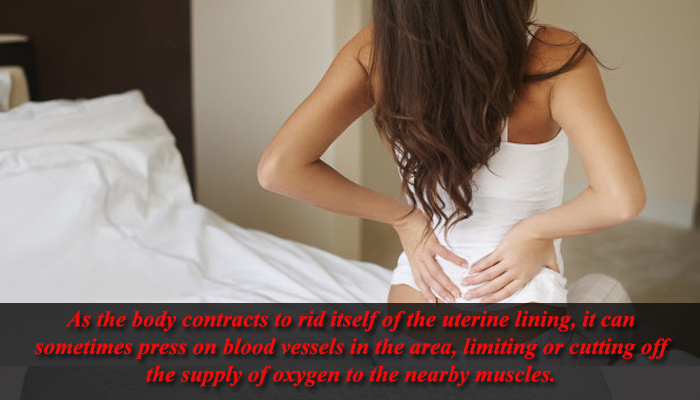 Well, lower back pain is very common during periods. There is nothing wrong with you, so just relax. It is caused by the contractions in the uterus, which radiate through the web nerves within your pelvic region.
As the body contracts to rid itself of the uterine lining, it can sometimes press on blood vessels in the area, limiting or cutting off the supply of oxygen to the nearby muscles.
This pain is described as 'referred pain'.
Referred pain is a kind of pain that occur in the parts of body other than its actual source.
If you are just about to start your period, you will feel pain in your uterus as it might be contracting in preparation for the upcoming activity.
ALSO READ: How this app will vanish your menstrual cramps | Check
But, once your pain increases and gets worse with time, it will be better to goo and seek doctor's advice as it could be a sign of endometriosis, fibroids in the uterus, pelvic inflammatory disease or an infection.
[/nextpage]