12 Weirdest funeral rituals around the world which will shake you from inside!
Lucknow: Most of us know only about two ways of bidding adieu to a body - by cremating or burying it. But, for many others, funerals are more than burials and cremations.
There are many different funeral rituals performed by different communities across the world to make the deceased's soul find its peace.
ALSO READ: 10 haunted places in Lucknow which you should definitely not visit
Here, we have brought some weird ways from across the world about how they say goodbye to a dead person.
These rituals will definitely run a shiver down your spines.
SMOKED MUMMIES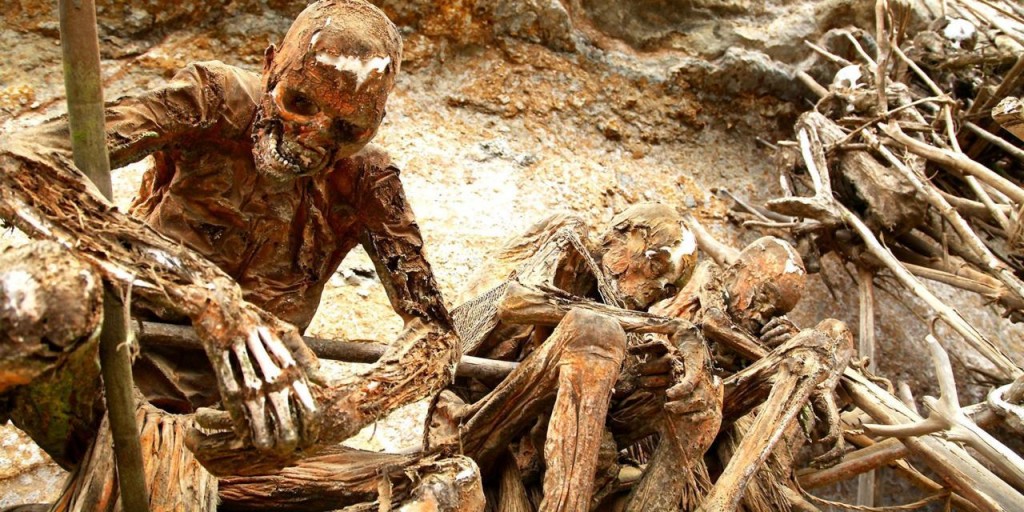 The Anga Tribe of Papua New Guinea smoke their dead into a mummy.
Later, the body is hung from a cliff, as it is believed to protect the tribe.
TOTEM POLE FUNERAL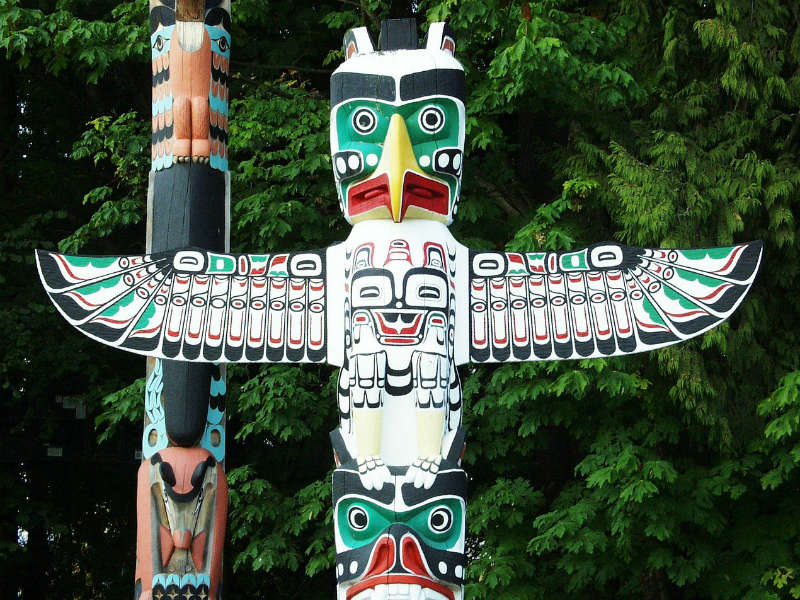 Haida tribe of North America had a special type of funeral ritual for their chief.
The body of the dead was first crushed and then put in a suitcase.
Later, the suitcase was placed on the Totem pole in front of the deceased person's house.
HANGING COFFINS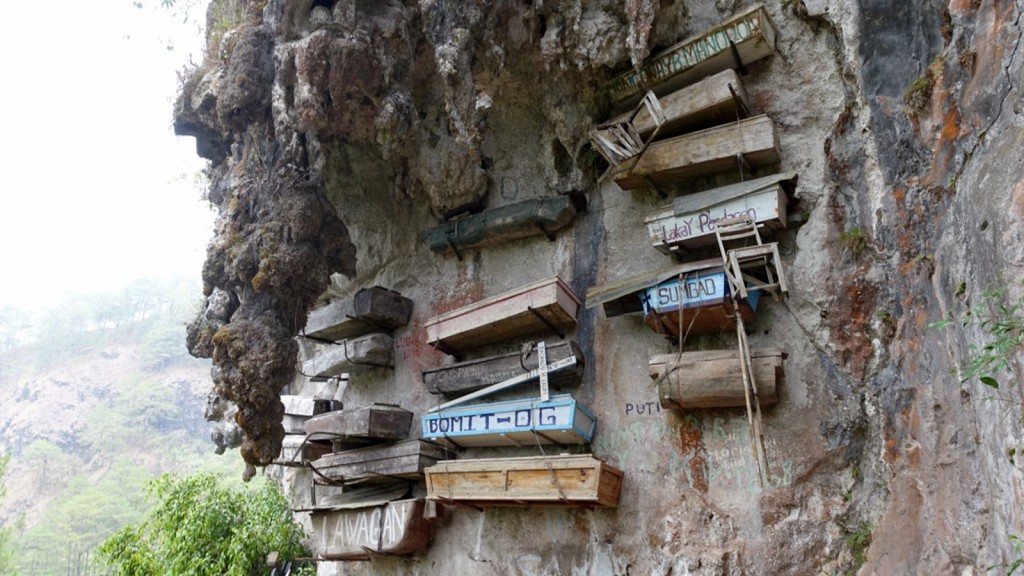 Centuries ago, people from Sichuan Province in China, suspended coffins of the dead from a cliff.
It was performed because they believed that if they tied the coffins up in the cliff, the deceased would be close to heaven.
FAMADIHANA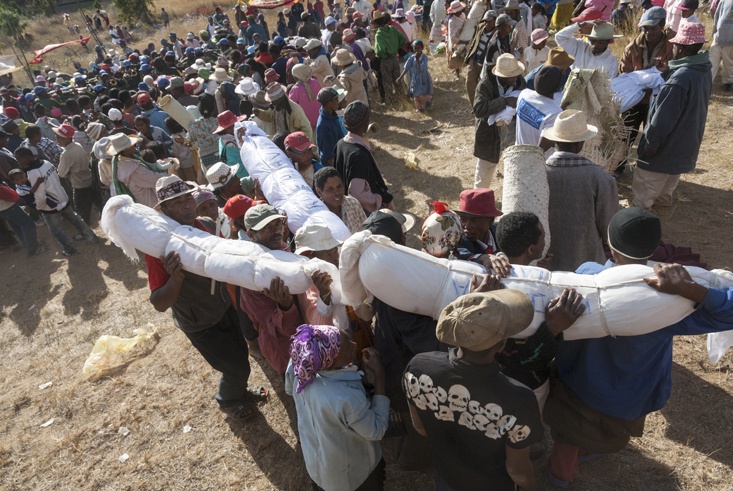 Malagasy people from Madagascar, after every seven years, exhume the corpse of their ones. They wrap the body in new clothes and dance with it, as they believe this practice leads the deceased to its beautiful afterlife.
FINGER AMPUTATIONS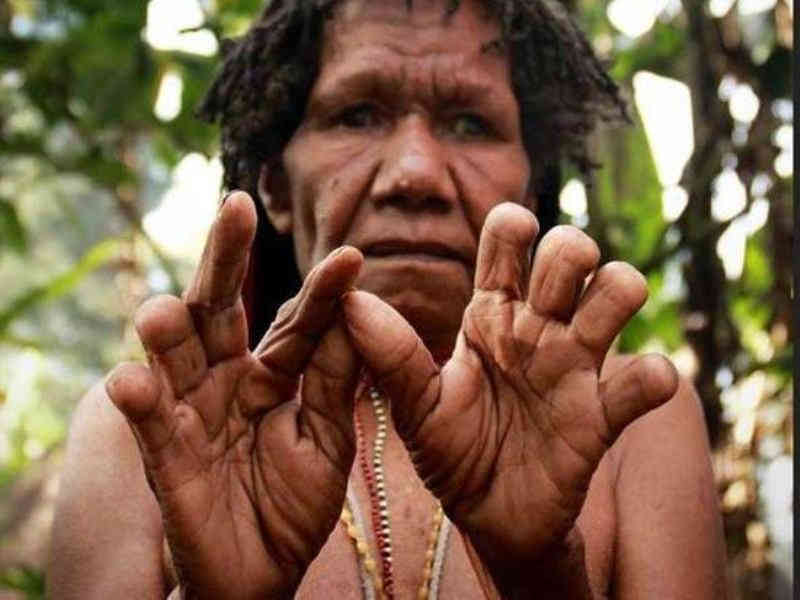 Dani tribe of Papua New Guinea, cut-off some of their fingers of any women or children related to the dead person.
This ritual, however, has been banned by the government. Earlier, this was performed to drive away evil spirits.
BURIAL BEADS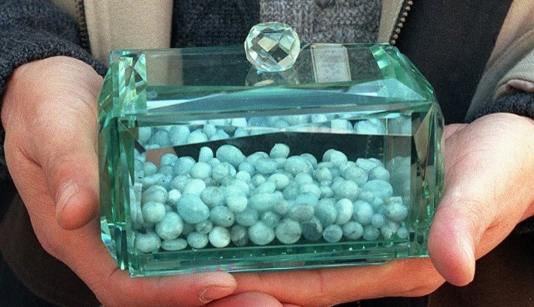 Due to lack of space in South Korea, many choose to compress the dead into gem-like beads in different colours which can later be displayed at home.
ENDOCANNIBALISM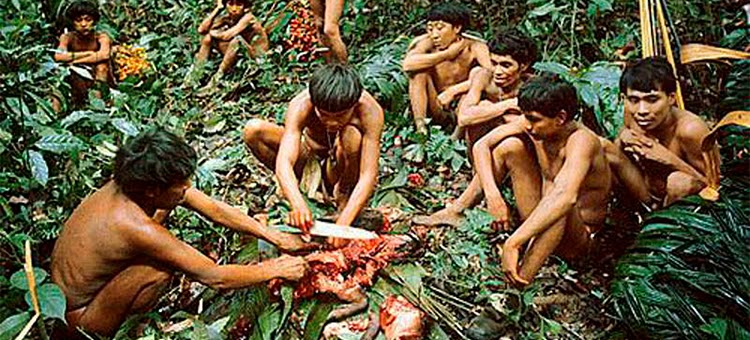 Yanomami tribe of Amazon rainforest would eat the corpse of their deceased family member, believing to keep the spirit alive for the coming generations.
FANTASY COFFINS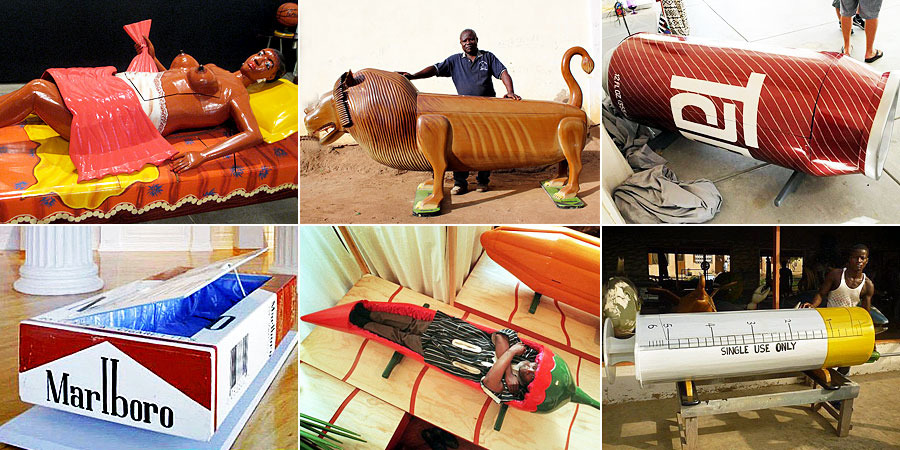 In Ghana, people like to be buried in something that represents their lives. These include coffins shaped like planes for pilots, fish for fishermen and a Mercedes for a businessman!
TIBETAN SKY BURIAL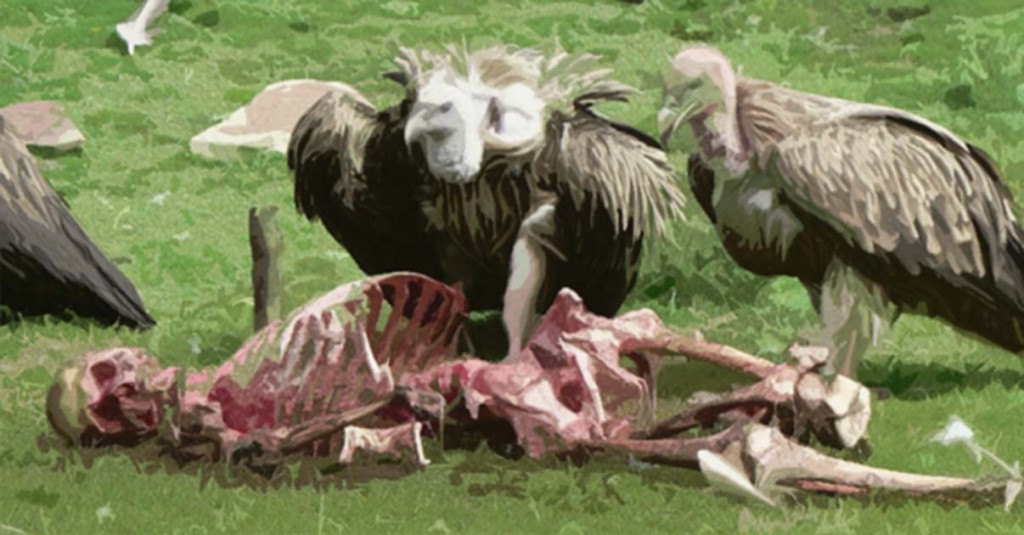 In Tibet, especially Buddhists sometimes cut the body into pieces and leave them on a hill for the birds.
Buddhists consider the sky burials as an act of charity and compassion as they see dead bodies as an empty vessels.
BLINDFOLD FUNERAL
The Benguet of Northwestern Philippines blindfold the dead person and place them next to the main entrance of the house.
TINGUIAN FUNERAL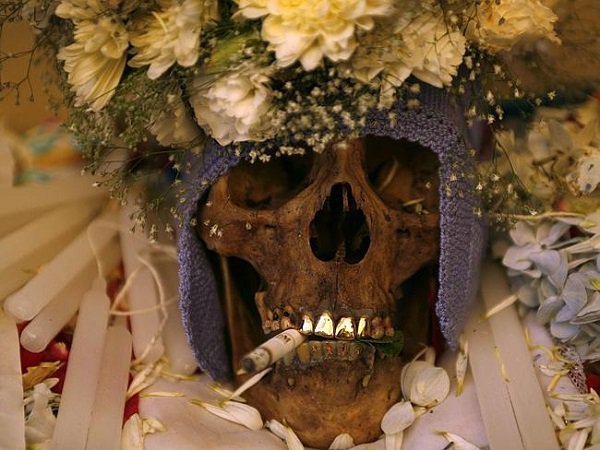 The Tinguian people of Philippines make dead bodies dress in the best clothes, let them sit on a chair and place a lit cigarette in their lips.
ZOROASTRIAN VULTURE FUNERAL
The corpse is washed by bull urine, after which it is visited by a holy dog or 'Sagdid'. It is then placed at the top of the tower of silence where it is devoured by vultures.