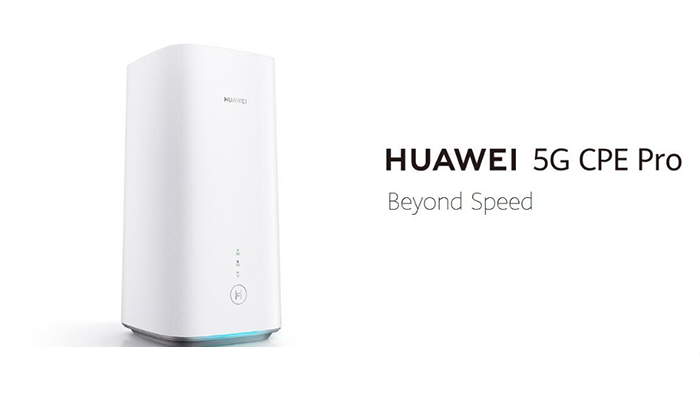 HUAWEI CPE Pro 2: The Next-generation Router Supports 5G Super Uplink and Wi-Fi 6
Lucknow: The HUAWEI 5G CPE Pro 2, which is one third smaller than its predecessor, adopts new silent cooling fans that are capable of dynamically adjusting their operating speed to account for the current temperature. Running at just 30 dB,10 dB lower than the normal ambient noise level, the fans are far quieter as well, while improving cooling efficacy by 50 per cent and reducing the router's surface temperature by 5 C. Reinforced by an effortlessly efficient heat dissipation system, the HUAWEI 5G CPE Pro 2 is equipped to handle the high loads associated with continual 5G operation.
About Huawei Consumer BG Huawei's products and services are available in more than 170 countries and are used by a third of the world's population. Fourteen R&D centres have been set up in the United States, Germany, Sweden, Russia, India and China. Huawei Consumer BG is one of Huawei's three business units and covers smartphones, PC and tablets, wearables and cloud services, etc. Huawei's global network is built on over 32 years of expertise in the telecom industry and is dedicated to delivering the latest technological advances to consumers around the world.