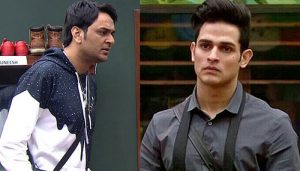 Shortly before, it was reported that Vikas will not create the second part of their Famous Web Series, Punch Beat, due to Priyank's unprofessional behavior. Since then, their relationship is souring.

Mumbai: Big Guns of Television Industry were seen marking their presence on the Birthday bash of Producer Vikas Gupta at 'Barrel The Gastro Bar' here. Celebrations were carried in a very spectacular and memorable manner. Not only diva's dazzled the red carpet in the night but men were also not far behind, giving each other a …
Continue reading "'Sitaare Zameen Par' at producer Vikas Gupta's birthday bash!"