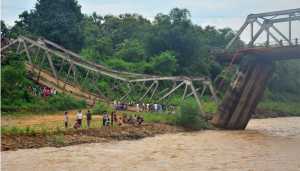 Nearly 16 acres of government land was retrieved in a major anti-encroachment drive along the Jammu-Pathankot highway in Samba district of Jammu and Kashmir, officials said on Saturday.

Jammu/Srinagar: The Jammu region's Samba district recorded over 35 percent of voting during the first four hours of third phase of the state's municipal polls on Saturday while the Kashmir Valley witnessed a low turnout. In the Valley's Pulwama and Bandipora districts, some candidates have been elected unopposed while in the other wards no candidate had …
Continue reading "Brisk voting in Jammu's Samba, low voter turnout in Valley"