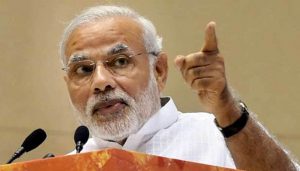 "Some people are creating an atmosphere that Modi ji has already won (the election) and it is fine not to vote. Please don't fall into their trap. Voting is your right and everyone must exercise it," Modi told reporters

Mumbai: Bollywood superstar Salman Khan on Monday refuted rumours that he is in Sanjay Leela Bhansali's next project. 'Sultan' actor, however, is open to the idea of working with the filmmaker again. Asked about if he is doing a film with Bhansali, Salman told media here: "It's a rumour… Don't panic. However, after this, if …
Continue reading "Salman Khan reacts to rumours of his presence in Bhansali flick"
Mumbai: Salman Khan and her rumoured girlfriend Iulia Vantur have always been  tight lipped about their relationship. After the news of Salman and Iulia marriage, the gossip mills started churning out stories about their relationship.               According to the reports, Iulia was married to Romanian star Marius Moga and their …
Continue reading "Iulia Vantur refutes wedding rumours with Romanian Star"