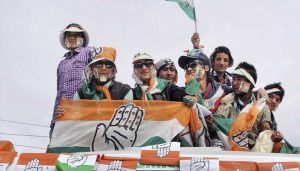 Jaipur: In a spectacular showing, the Congress on Thursday raced ahead of the BJP in the Lok Sabha constituencies of Ajmer and Alwar and the Mandalgarh Assembly seat in Rajasthan where by-elections took place on Monday. Congress candidates led from the beginning in both the Lok Sabha seats and edged past the Bharatiya Janata Party in …
Continue reading "Rajasthan bypoll result 2018: Congress forges ahead in all three seats"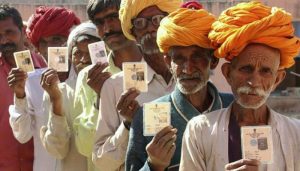 Jaipur: The bypolls in Lok Sabha constituencies of Alwar and Ajmer, and for Mandalgarh assembly seat in Rajasthan began at 0800 hours on Monday. The by-elections assume significance as they come a year ahead of the assembly polls in 2019. Around 40 lakh voters would cast their votes in the closely fought battle between the Bharatiya …
Continue reading "Ajmer, Alwar, Mandalgarh votes for Rajasthan bypolls"