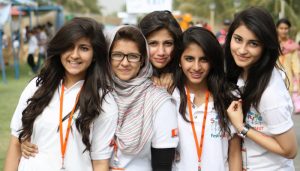 Lucknow: The Uttar Pradesh government on Friday announced the new fees structure of medical courses in private collages of the state. For admissions in MBBS, the fees can vary between Rs 8.50 lakh and Rs 11.50 lakh, while the students will have to pay between Rs 1.37 lakh and Rs 3.65 lakh for admission in …
Continue reading "UP government sets fees of medical courses in private colleges"
New Delhi: Scrapping its own controversial judgement of single common entrance test (NEET) for admissions in MBBS, BDS and PG courses in private medical institution, the Supreme Court on Monday said that the decision was taken by the then Chief Justice of India Altamas Kabir without any discussion on the day of his retirement. A five-judge Constitution Bench headed …
Continue reading "Supreme Court scraps its own verdict on NEET"