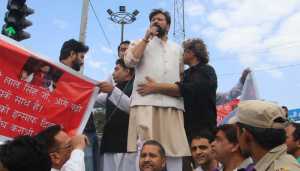 New Delhi: Media organisations on Sunday demanded strict action against Jammu and Kashmir BJP MLA Choudhary Lal Singh over his "threatening and intimidating" remarks directed at journalists in the Valley. The Indian Women's Press Corps, Press Club of India, Press Association and the Federation of Press Clubs of India said in a statement that Singh, …
Continue reading "Media bodies seek action against J&K MLA for threatening press"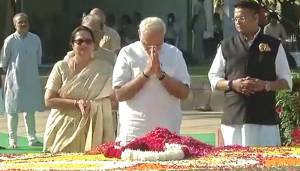 Chennai: Prime Minster Narendra Modi has urged the press of the nation to use editorial freedom in public interest. The Prime Minister, on Monday, requested the newspapers to devote space to increase awareness about climate change. Speaking at the 75th anniversary celebrations of Tamil newspaper Daily Thanthi at the Madras University Centenary Auditorium, Modi said lot …
Continue reading "Editorial freedom should be used in public interest: PM Narendra Modi"

Lucknow: May 3, World Press Freedom Day  is a day observed to celebrate the fundamental principles of press freedom and pay tribute to journalists who lost their lives while performing their duty for the sake of nation and to evaluate press freedom around world. This day is observed as World Press Freedom Day and the global …
Continue reading "May 3, a day to honour the fourth pillar of society"