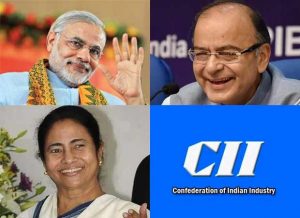 New Delhi: Government's proposed bill on the Goods and Services Tax (GST) has been passed in the Rajya Sabha on Wednesday with complete majority. While the government is receiving accolades for the historic feat, Congress leader and former finance minister P Chidambaram said that he is half satisfied. With the passage of constitutional amendment bill, …
Continue reading "GST Bill Passed: Govt ecstatic, Chidambaram half satisfied"
New Delhi: Former finance minister and senior Congress leader  P Chidambaram wondered whether Modi government deserves Reserve Bank of India Governor Raghuram Rajan. Chidambram on Saturday described Rajan as 'one of the most outstanding economists in the world'. "I am beginning to think whether or not this government deserves Dr Rajan," was his response to …
Continue reading "Chidambaram back Raghuram Rajan, dubs him best economists"