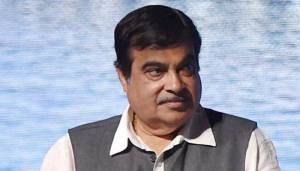 New Delhi: Union Shipping Minister Nitin Gadkari on Tuesday ordered an inquiry into the blast at Cochin Shipyard in Kerala in which five persons were killed. The Minister, however, confirmed the death of four persons. "Shocked by the unfortunate blast at Cochin Shipyard where four people have died. My heartfelt condolences to bereaved families," Gadkari tweeted. …
Continue reading "Shipping minister Gadkari orders probe into Cochin Shipyard blast"
New Delhi: To foray into oil trading, the Oil and Natural Gas Corporation (ONGC) Videsh limited, has signed a pact with the trading arm of Azerbaijan's state energy company SOCAR. Azeri, Chirag and Guneshli (ACG) the groupf of fields in Azerbaijan will be traded through the new venture. The Bharat Petroleum (BP) operated Azeri-Chirag-Deepwater Guneshli …
Continue reading "ONGC Videsh signs pact with SOCAR, to foray into oil trading"