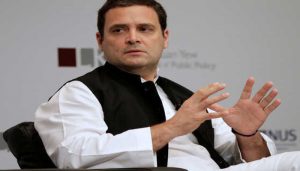 Just before By- Elections in Madhya Pradesh, Congress Party releases its 'Vachan Patra'. But stir happened when party member noticed that in Vachan Patra, Rahul Gandhi and Digvijaya Singh's photographs are missing.

Bhopal: As much as Rs 125 crore will be spent on ensuring an impressive crowd at a 'Namami Devi Narmada Sewa Yatra' event, which will be attended by Prime Minister Narendra Modi, the Congress Madhya Pradesh unit claimed on Sunday. The May 15 event at Amarkantak will mark the end of the Madhya Pradesh government's …
Continue reading "Rs 125 crore to be spent at Narendra Modi event: MP Congress"