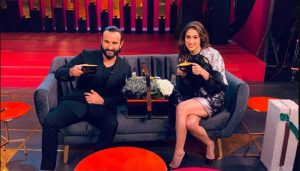 Saif Ali Khan has been one actor who has always been honest in his interviews. He has always left us awstruck by his answers. Recently during an interview with Mid-Day, he credited his ex-wife for asking him to take his career seriously.

Lucknow: Reacting over the complaints of irregularities in the Uttar Pradesh Public Service Commission (UPPSC) recruitment, Chief Minister Yogi Adityanath government stalled the interviews in the appointment process on Tuesday. It may be mentioned that UPPSC has been surrounded with controversies since long over the issues like appointment of inappropriate president and favouring candidates of …
Continue reading "Yogi govt. orders UPPSC to stall Interviews for all vacancies"