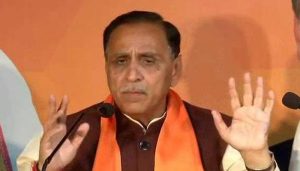 The ruling BJP on Friday defended the Gujarat government's decision to buy a new aircraft worth Rs 191 crore to ferry Chief Minister Vijay Rupani and other dignitaries, claiming it was necessary for safety as the current plane in its fleet was old.
Gandhinagar: The Bhartiya Janata Party (BJP) is thinking of replacing the Gujarat Chief Minister Anandiben Patel, confirmed sources. The step, if materialises, will be a part of a larger plan by Prime Minister Narendra Modi and the BJP chief Amit Shah for the next assembly polls in the state. Nitinbhai Patel, a senior minister who holds …
Continue reading "BJP may replace Anandiben as Gujarat Chief Minister"