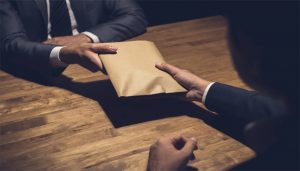 "We nabbed him in a trap laid at Nalasopara police station at around 1pm today. He has been charged under Prevention of Corruption Act," he said.

Lucknow: The Election Commission of India on Monday issued showcause notice against Uttar Pradesh Chief Minister and Samajwadi Party President Akhilesh Yadav for violating model code of conduct during one of his election rallies. Akhilesh, during a rally at Gyanpur in Bhadoi on March 4, had urged voters to accept money from rival parties but …
Continue reading "EC issues showcause notice against Akhilesh Yadav for violating poll conduct"

New Delhi: Congress vice president Rahul Gandhi recently divulged a paper alleging that in a period of six months in 2013, Prime Minister Narendra Modi accepted Rs 40 crore from Sahara group of companies in nine transactions. But in a shocker, the list also comprises a name "CM Delhi" who was given Rs 1 crore. …
Continue reading "Congress' Sheila Dikshit also figures in Sahara beneficiary list"