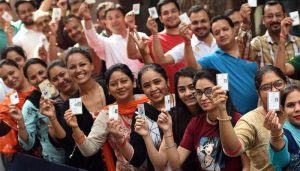 The polling for the 70-member Delhi Assembly got underway on Saturday morning, an election that saw the ruling AAP, opposition BJP and the Congress engaged in a bitterly fought high-octane campaign. Over 1.47 crore people are eligible to exercise their franchise in the polls that will decide the fate of 672 candidates.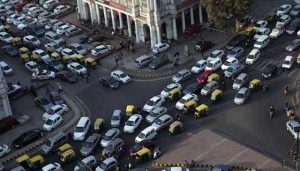 This is merely a "gimmick to divert the attention" of Delhiites from core issues as the AAP government has "substantially failed" to deliver and wants to use taxpayers' money on advertisements for its own publicity, Tiwari alleged in the letter to the Delhi Chief Minister.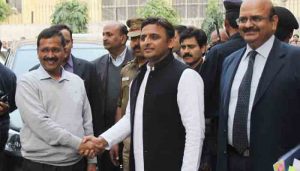 On May 17, Andhra Pradesh Chief Minister and Telugu Desam Party (TDP) chief N Chandrababu Naidu had paid a "courtesy visit" to Kejriwal.