Who will prove a better skipper for India in ODIs- Kohli or Dhoni?
New Delhi: Back to back wins in the red-ball Cricket has strengthened Virat Kohli's bid as a skipper in limited overs format. The end of ongoing tour of England will make things even clearer for the Cricket devotees. At one pole there is aggressive Virat Kohli while the other pole is guarded by shrewd MS Dhoni.
There are talks about Virat Kohli being handed over the captaincy in the limited overs format. Under his captaincy in Test matches, India has won 11 games off 19 games played. Dhoni, on the other hand, helped India win 27 games out of 60 games played. In ODIs, Dhoni has a winning percentage of 59.57 with 110 wins off 199 matches while Kohli has 11 wins off 19 games played.
The major point which could be noted here is Kohli guarded Indian side mostly in sub-continent while MS, captaining the side since last ten years, faced every kind of pitches.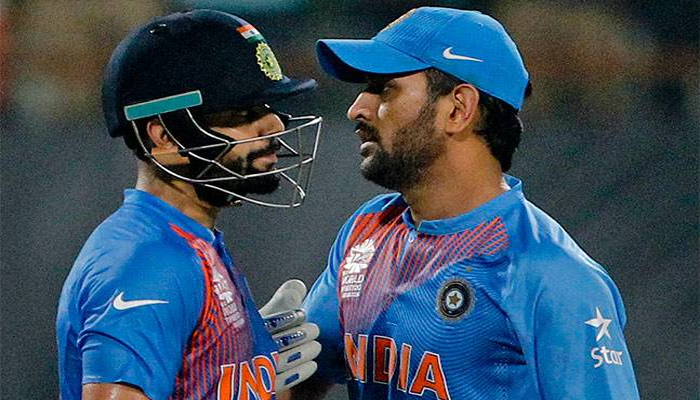 With the bat, MSD has a lot to put in for the side. He has even promoted him at no. 4 where he bats the best. Indians feel most confident when Kohli-Dhoni pair thrashes opponent bowling line-up. But, Dhoni's charm as a skipper is losing lustre. India had registered a 3-2 series win over New Zealand unless Dhoni would have been under enormous pressure to retain his spot as ODI skipper.
Also read: India wins Vizag test by 246 runs, leads series by 1-0