Rohit Sharma's anniversary gift to wife sums up a tale of love
Mohali: She was sitting there in the pavilion with prayers in her heart and fingers crossed, waiting for her husband to give her the most memorable wedding anniversary gift and Rohit Sharma exactly did the same....
It was an exceptional stuff that could be seen on the television screen, when the stand-in Indian skipper Sharma claimed another record to himself after scoring ODI double century in Mohali, while playing against Sri Lanka.
But, the most beautiful sight of the entire match was not the batsmen scoring runs, instead, it was watching Sharma's wife Ritika Sajdeh. The lady was so nervous that she almost jumped off her seat when once an unsuccessful attempt to making Rohit run-out was made by the Sri Lankan team.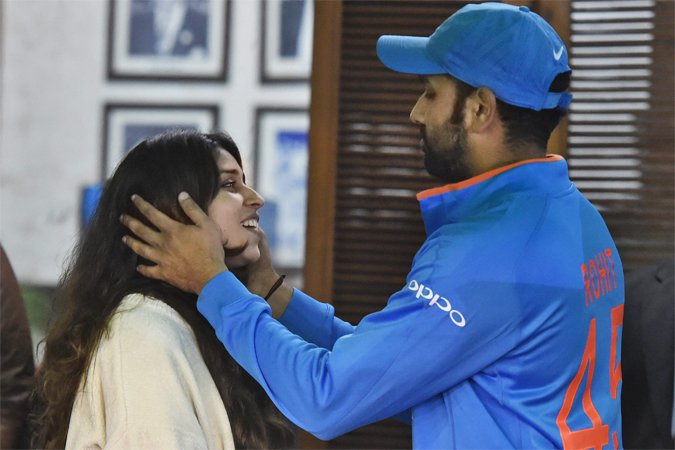 In the videos that are doing round on social media, Ritika could be seen sitting teary-eyed with her fingers crossed and biting her lips in nervousness.
And... finally the tears rolled down to her cheeks as his husband had a jump of joy after scoring his double century.
Rohit Sharma too expressed his love and affection through his actions on the field that proved how lucky he considers himself that he got Ritika as his life-partner..
Check out the videos here:
https://twitter.com/sreemukhigoud67/status/940895804188893185
https://twitter.com/here_RG/status/940887040186400769
https://twitter.com/84107010ghwj/status/940878225210830851
Well, this could perfectly be added as as the beautiful page in tale of their perfect love.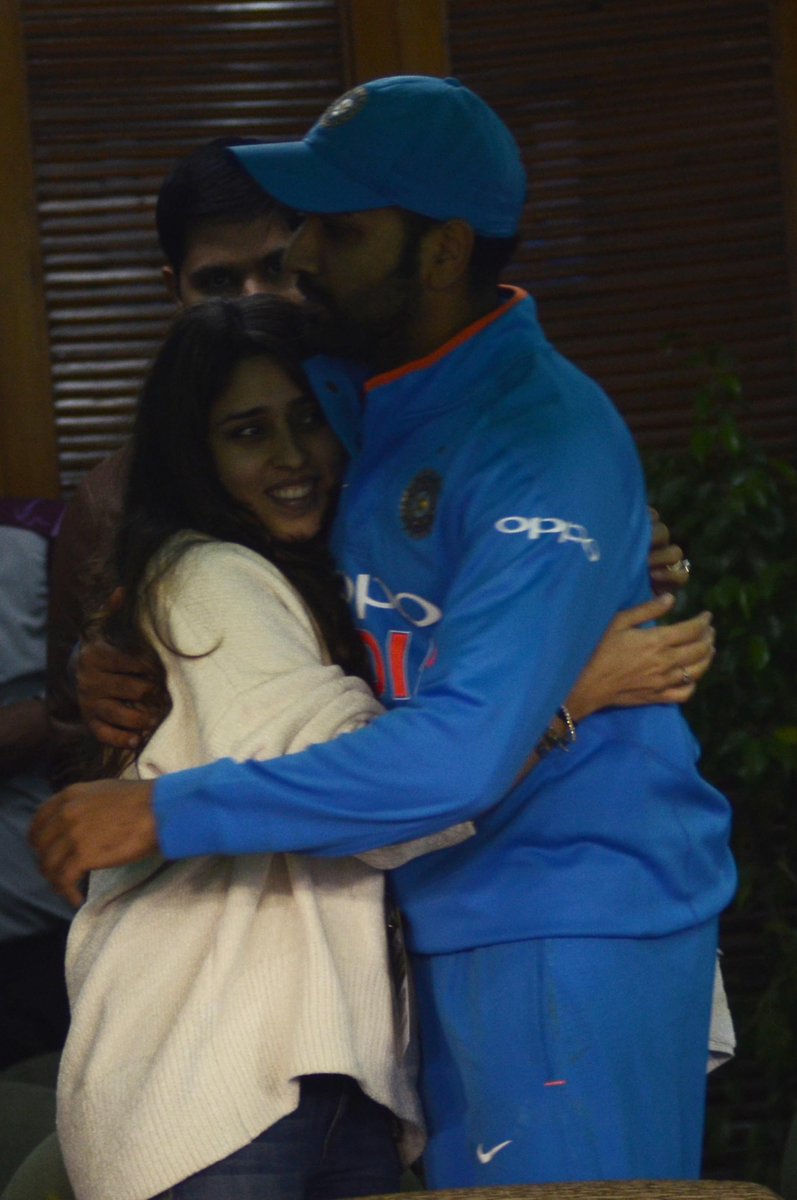 Not only his wife, the Indian player was also heaped with praises from other big names from the sports fraternity.
Rohit Sharma became the first Indian player to have three double-centuries to his name while he remained at unbeaten 208 in the ODI against Lanka on Wednesday last.
In slides ahead: Check out what other Cricketers have to say about the Indian Hitman...
https://twitter.com/RaviShastriOfc/status/940960818769707008
https://twitter.com/SGanguly99/status/940942944252473344
https://twitter.com/sachin_rt/status/940883289677508608
https://twitter.com/virendersehwag/status/940882065897046016