Ravindra Jadeja's restaurant raided; stale food recovered
Rajkot: In a shocking development, the food department of the Rajkot Municipal Corporation raided the restaurant owned by Indian cricketer Ravindra Jadeja on Friday and found a huge amount of rotten and stale food.
According to the reports, the Rajkot Municipal Corporation raided three restaurants of the city including Jadeja's 'Jaddu's Food Field' and a McDonald's outlet.
The department has sent out a notice to the eating points of four days to get their act together and follow the norms.
At Jaddu's Food Field, the department destroyed a large amount of boiled food which was preserved for a long time, fungus infected bread, food items without their expiry date mentioned, stale vegetables and food colour.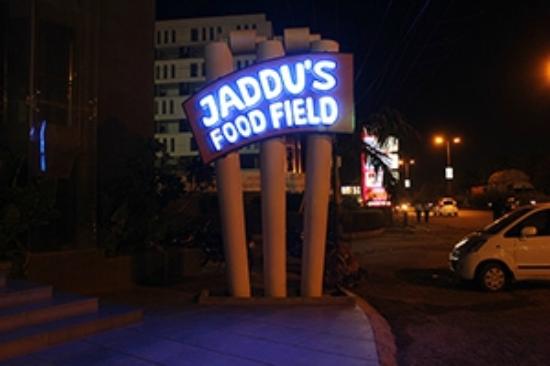 "Yes we had some quantity of boiled and cooked food. Only a few pieces of bread had gone stale. We used to preserve cooked food, but now we will ensure it is destroyed the same night. Also, we did not have a crusher," said Nainaba, Ravindra Jadeja's sister.
Also Read: IndvsAus: India beats Australia by nine wickets via DL method
"We could not find it in the market, but will make arrangements now. The food colours were meant to be used only for vegetable carvings and not in food," she added.
Ravindra Jadeja is also amongst several Indian cricketers who are having restaurants. Cricketing legend Sachin Tendulkar owns a restaurant named 'Tendulkar's' in South Mumbai, while former Indian skipper Sourav Ganguly also had a restaurant named 'Sourav's: The Food Pavilion', which was permanently shut down in 2011.
Former paceman Zaheer Khan also owns a restaurant in Pune named 'Zaheer Khan's Dine Fine', while Praveen Kumar has his in Meerut, titled 'Praveen's Restaurant'.
Virender Sehwag also had opened a restaurant named 'Sehwag's Favourites' in New Delhi.