Kumble-Virat row: Only BCCI Needs to Come Out With Clarity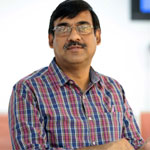 Sanjay Bhatnagar
New Delhi: The recent hullabaloo over reported spat between Indian Cricket team coach Anil Kumble and captain Virat Kohli only recapitulated what Ram Chandra Guha had stated in his resignation letter from Committee of Administrators of BCCI that the 'superstar' syndrome had hit Indian cricket.
The way veterans like Sunil Gavaskar and Erapalli Prasanna reacted over the whole issue only reiterates that some players ( read Virat Kohli have assumed larger than the game image. It may be true but not before the official version from or on behalf of players comes through.Simply put, the players were not happy with the ways coach Anil Kumble coached the team. At the end of the day, the game of cricket is all about statistics and performance which puts, beyond doubt, 'Jumbo' in the category of the most successful coach of Team India.
If the performance of Kumble, as the coach, is discounted then the natural question arises what should be the criterion or gauge of his success. Over the last one year, Team India performed better in Tests and ODIs, in fact far better than what it achieved under fancied John Right and Greg Chappel.
Does the story end with the 'we are not happy with his approach' type of statement of Virat or it gives rise to another theory of 'captain is supreme and coach should toe his line'. Whatever has been the scene in the dressing room, the conjecture is Board of Control for Cricket in India (BCCI) conveniently ignored the coach's version, in a way, allowing him to resign only on the basis of captain's disliking to his style.
Also Read: BCCI tried its best to mediate between Kumble, Kohli: Rajiv Shukla
Another question comes to the fore if the BCCI has more concerns about appeasing the team or captain in this case or ensure the improvement in the performance. Hasn't Kumble justified his hefty fee as coach by churning out betters shows on the field? Isn't it that is required from a coach? If not, what is a coach expected to do? Just keep the captain in good humour and forget about team's performances? BCCI will have to explain.
What Gavaskar or Prasanna or other seniors said about the entire sequence of events, clearly stipulated that some of the players have grown bigger than the game and want to dictate their terms on the coach. The Indian Cricket team is milch cow for the BCCI, one of the richest cricket boards of the world, but then are the captain and the players above all discipline. How can BCCI justify or explain if Kumble was a failure as a coach. Has he failed the Board or Virat Kohli or the team?
And now the million dollar question as who is the boss – Captain or Coach? BCCI, please come out with a statement so that future coaches act accordingly.
Also Read: Anil Kumble steps down as Indian Cricket team head coach