James Anderson becomes sixth bowler in Tests to take 500 wickets
London: England paceman James Anderson has become only the sixth bowler in the history of Test Cricket to take 500 wickets, and what a venue he chose to achieve the momentous feat in his career – Lord's, the home of Cricket.
He took the wicket of Kraigg Brathwaite in the second inning of the third and final Test against West Indies to become the first ever English bowler to reach the milestone.
Apart from that, Anderson, 35, also became only the third seamer, sixth overall, to get 500 wickets and all five ahead him have already retired from international Cricket.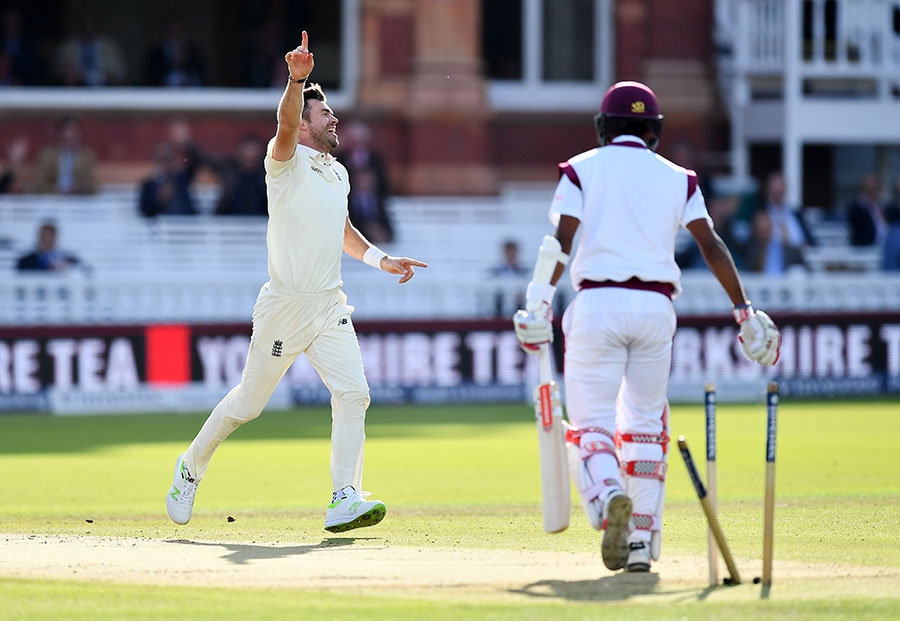 "It's surreal thinking about how much Cricket I've played and where I've got to in the game," said Anderson.
"The feeling is a bit of everything - relief, then quite emotional. There are guys I've played 100 Tests with. It was a special moment to share it with them. Sharing it with my family sitting in the crowd as well," he said after achieving the feat.
Anderson has so far bagged 502 wickets in 129 Tests at a commendable average of less than 28. Interestingly, he marked his debut back in 2003 at Lord's and has got to the 500 wickets at the same venue.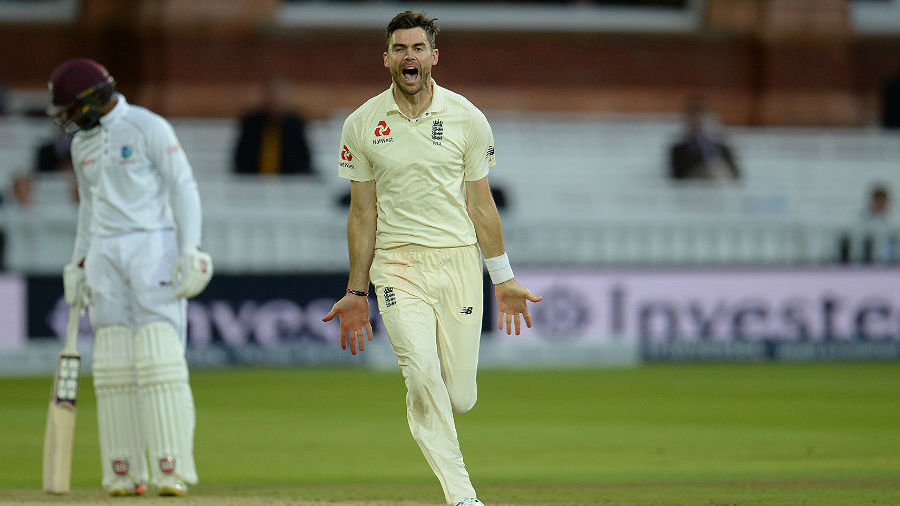 His best figure in an inning is 7/43 while in a match his best figure is 11/71. During his career, he has bagged 5 wickets in an inning 23 times while has taken 10 wickets in a match 3 times.
Also Read: Virat Kohli reveals secret of improving performance
Great Sri Lankan offie Muttiah Muralitharan holds the pole position in list of highest wicket-takers in Test Cricket with 800 wickets. He is followed by legendary Aussie leg-spinner Shane Warne with 708 and great Indian leggie Anil Kumble with 619 wickets.
Back in 2015, James Anderson had surpassed the long-standing English record of Sir Ian Botham who had taken 383 wickets in 102 Tests. Anderson surpassed him in his 100th Test that too against West Indies.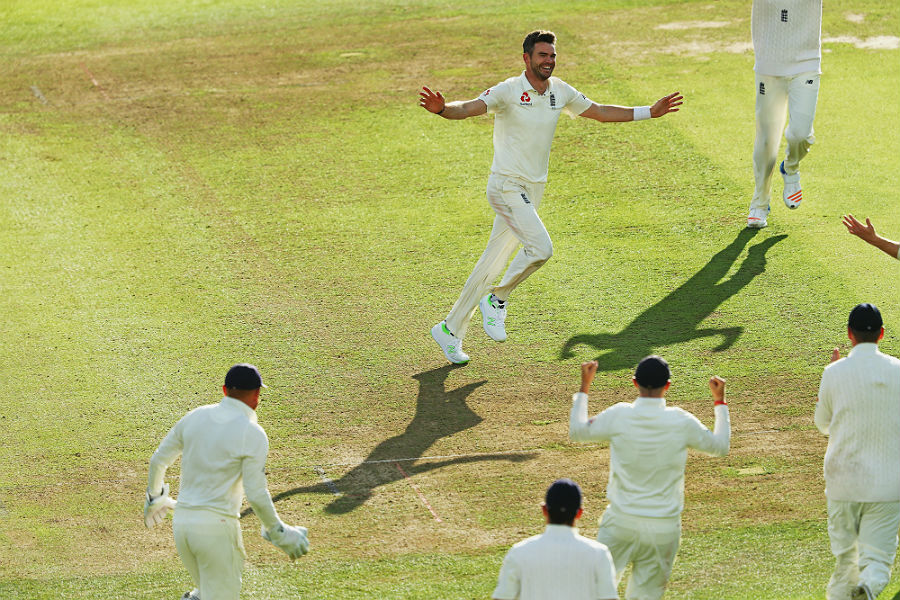 Currently, the third Test between England and West Indies seems to be slightly inclined towards the hosts as West Indies has lost 4 wickets for 98 runs and has taken a second inning lead of 27 runs.
Here are some of the congratulatory messages by the former and current teammates of James Anderson:
https://twitter.com/flintoff11/status/906208697382260736
https://twitter.com/StuartBroad8/status/906229640561295361
https://twitter.com/KP24/status/906400645166583808
https://twitter.com/root66/status/906425972932661249
Anderson thanked all the people who wished him on achieving the grand milestone:
https://twitter.com/jimmy9/status/906420775607001088