HAPPY BIRTHDAY: Virat Kohli turns 28, bright future ahead for Indian Cricket
New Delhi: The chase master Virat Kohli on Saturday turned 28. The star of Indian Cricket team is going through the best phase of career. On paper, Virat enjoys No. 1 and 2 spot in T20s and ODIs and is the only Indian batsman who is heading to chase Sachin Tendulkar's mammoth records.
With skipper MS Dhoni fading as a match finisher, Kohli has come as master chaser for Men in Blue. Kohli, single-handedly, helped India win matches in the recent past. He is also living charm in the red ball Cricket. Being a skipper in Tests, Virat has strengthened his existence both as a skipper and batsman.
Kohli, who bats at no 3 in all three formats of the game, has scored 7570 runs in One Day Internationals, 3554 runs in Tests and 1658 runs in T20s so far. He bats above the average of 50 in limited overs format while in Tests he has a batting average of 45.56.
The right-handed batsman has hit total 39 tons (26 in ODIs and 13 in Tests) in his Cricketing career so far with two double centuries in the record book. Virat played major part in India's triumph over New Zealand in the five-match ODI series.
Topping ICC Test rankings under Kohli's captaincy, Indian team has started playing aggressive Cricket in the long-over format of the game. Yes, after Dhoni, Virat is the foremost contender for leading Indian Cricket team in all the forms of International Cricket.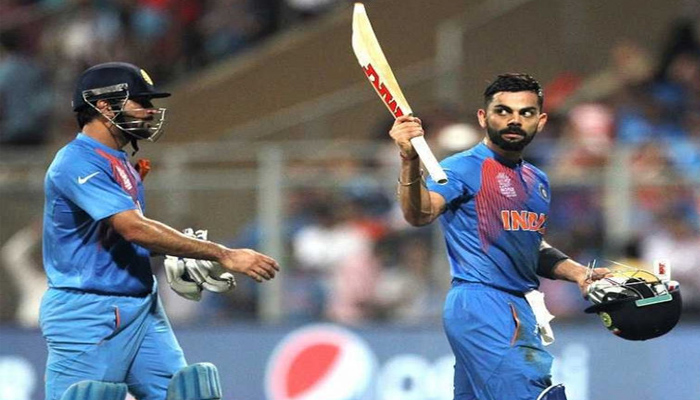 Newstrack.com wished Virat Kohli a bright future ahead.
Also read:
Gambhir, Ishant find place in Indian cricket team ,Rohit out due to injury