Gopichand highlights trauma of Coaches and Support Staff amid lock down
Pulela Gopichand talks about struggle of sports staff and coaches during lock down. He joined hands with IDBI Federal Life Insurance to initiate a run for cause
Mumbai: The sporting activities are witnessing a long halt amid corona caused disruption in the world. The world is suffering in worst sense in hands of this pandemic and sports world remains no different. Recently, The Chief National Badminton Coach, Pulela Gopichand talked about struggles of coaches and support staff during lock down. He said, the same lot have been among the worst hit professionals during the COVID-19 lock down.
He stated, they have been leading their life with literally "no virtual income" for past three months. To raise funds for sports foundations, and academies, he has joined hands with IDBI Federal Life Insurance and NEB Sports. Arjuna awardee athletes, Ashwani Nachappa and Malathi Holla have also joined the same noble cause. Together they will launch a unique run named 'Run to the Moon' to raise funds for the financially hit class.
Also read: Ajay Devgn Shares Tremendous Video Of Fan Art
Gopichand Says:
"Coaches and sports staff have been hit the most during the lock down, with virtually no income during the last three months. We hope to raise funds with this initiative to support and sustain the most important link in the sports chain,"
Vighnesh Sahane, MD and CEO, IDBI Federal Life Insurance:
"The current pandemic has seriously challenged the livelihood of coaches and sports staff who make sporting events possible at all levels and sow the seeds for creating champions of tomorrow. Through ''Run to the Moon'', we hope to not only further nourish the passion for sports in India even during these social distancing days, but also help and support the unsung warriors of Indian sport."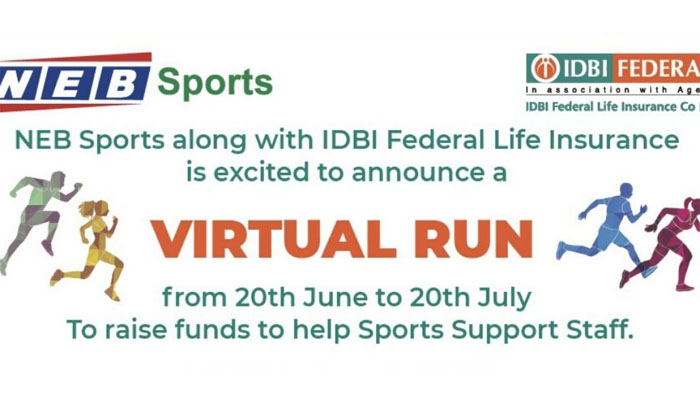 About the mission
The main idea behind the mission is to raise funds for the supporting staff and coaches who have suffered financially during this lock down. In ''Run to Moon," participants will collectively run the distance of 3,84,400 kilometres , the actual distance between Earth and Moon. The run will begin on 20 June and will continue till 20 July. A month-long run will see the participation of numerous runners across country. A runner will have to cover the distance of minimum 65 Km during the entire period.
Also read : Milind Soman introduces his exclusive greenhouse at home