Rio 2016: Brazilian rugby player accepts marriage proposal
Rio de Janeiro: It came as a surprise for everyone during the medals ceremony when Brazilian rugby player Isadora Cerullo accepted the marriage proposal from her long time girlfriend.
Marjorie Enya, a manager at the Rio's Deodoro stadium, turned cynosure for audience, athletes, cameramen and photographers, soon after she proposed Isadora for marriage. The proposal was promptly accepted by her girlfriend on August 8 last.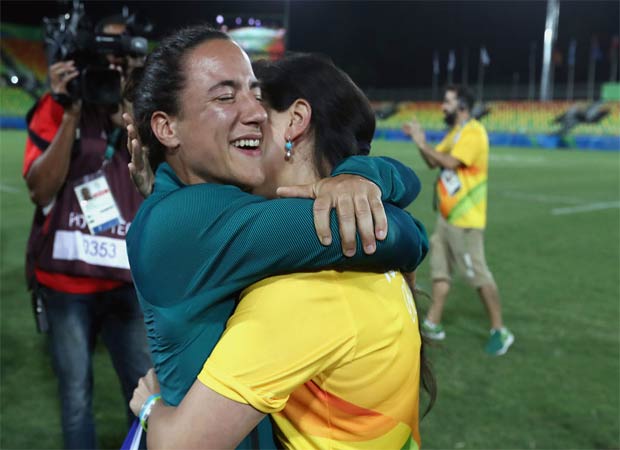 With no rings available at the spot, they both tied a ribbon on fingers.
Cerullo, the 25-year-old Brazilian Rugby player, was a member of their national squad that narrowly missed out on reaching the knockout rounds of the competition.
Beware ladies ! Flavoured condoms may cause bacterial infection