Franchisees predict: IPL viewership may witness a new high this season
Franchisees expect that 2020 edition of Indian Premier league may witness a great spike in TV viewership. BCCI has come up with tentative dates for IPL between Sept-Nov
Mumbai: Ever since the resumption of International cricket is in news, fans can't stop speculating about the same. There are questions on how Indian Premier League will resume, in what manner will it be held so on and so forth. ICC recently decided to have the final say on T20 WC next month and IPL revolves much around that decision. However, BCCI has already thought of tentative dates for this year's IPL edition ie 26 Sept- Nov 8. BCCI also plans to conduct the IPL in a curtailed span of time.
With social distancing being the mandatory norm, stands won't be in their maximum capacity or let's say no spectators will be seen in the ground. With this, IPL Franchisees are expecting to witness a new high in terms of TV viewership. Adding to it, Punjab co-owner, Ness Wadia told PTI his views on coming IPL
Read more: China lodges protest with India over violent face-off in Galwan Valley
Ness Wadia on staging IPL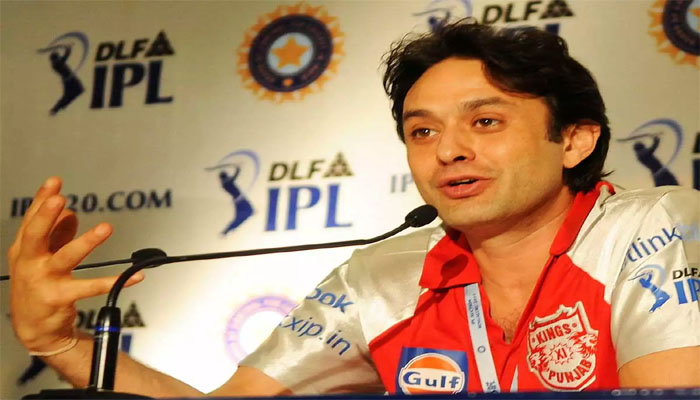 "Considering the current situation, there are too many complications in hosting the T20 World Cup with 16 teams. Organising the IPL won't be easy too. It has to be at a place which has adequate infrastructure, both on and off the field"
"I am sure BCCI is putting all its efforts towards a full IPL but we have no issues even with a curtailed one. We have to be aware of the situation we are in and optimize ourselves"
"IPL has also been a very forward looking and flexible tournament and that has to be maintained during the COVID situation. Going back to 2009, within one month we switched from India to South Africa."
The decision on final venue still remains awaited. However, it has already been stated that preference will be given to India for staging the same.
Also read: India, China should initiate talks to defuse tensions between two nations: Left parties