Dhoni and me will play aggressive Cricket now: Yuvraj
New Delhi: Appreciating MS Dhoni's decision of stepping down as skipper, Indian destructive batsman Yuvraj Singh on Monday admitted that he along with Mahi could began playing the same fearless Cricket that duo used to play in the early phase of their career.
"It will be like the old days playing with Dhoni when we had started. I started much before him but back then we were fearless when we used to play together. We can do the same this time, in the upcoming series," Yuvraj told bcci.tv.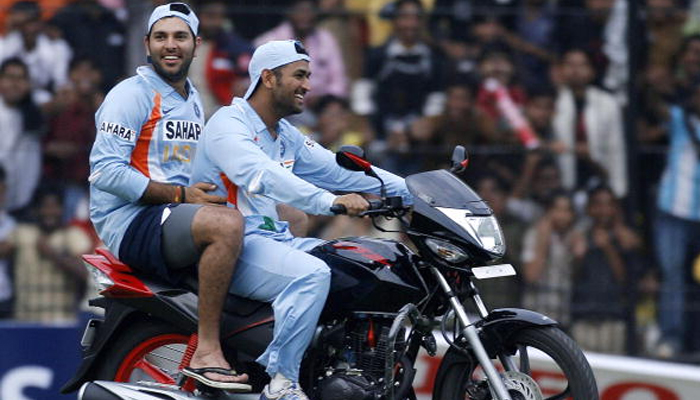 "We have won the T20 World Cup, the ICC World Cup and the ICC Champions Trophy and were also the number one Test team under him. I'm not sure how many captains have that," Yuvi added.
Backing Virat, the left-handed batsman said that MSD must have seen a potential in Virat of leading the Indian team in the World Cup 2019.
Praising Virat, Yuvi said:
Virat has 100 percent commitment and that is the the hallmark of a good captain.

Every year he gets better with his performances.

Virat has the ability to take India to the next level.
Also read: Remembering MS Dhoni's swansong as captain in all formats