RJD rally sparks buzz on social media with its photoshoped images
It is to be mentioned that political bigwigs including Leader of Opposition in the Rajya Sabha Ghulam Nabi Azad, West Bengal Chief Minister and Trinamool Congress chief Mamata Banerjee and Samajwadi Party president Akhilesh Yadav were present
Patna: It was supposed to be the show of strength against Prime Minister Narendra Modi and friend-turned-foe Nitish Kumar, but the 'Desh Bachao' rally by the opposition parties created more buzz on social media than it did in the political circles of the country.
What sparked the controversy are the morphed pictures of the Gandhi Maidan, posted by the leaders present their, on their social media accounts. It has been alleged that the images were digitally altered and morphed to portray a comparatively large crowd that was actually present at the venue.
As soon as RJD chief posted the pictures, social media users started pointing out the goof and 'Scam references taking digs at the corruption-tainted leader followed.
Also read: RJD chief Lalu Yadav states PM Modi's Bihar visit as 'Drama'
It is to be mentioned that political bigwigs including Leader of Opposition in the Rajya Sabha Ghulam Nabi Azad, West Bengal Chief Minister and Trinamool Congress chief Mamata Banerjee and Samajwadi Party president Akhilesh Yadav were present in the mega anti- BJP rally.
In slides: check out the tweets and the actual picture….
Tweets of Lalu Yadav with photos alleged to be morphed...
https://twitter.com/laluprasadrjd/status/901726123402248192
https://twitter.com/laluprasadrjd/status/901797403489067008
Photos posted by other news agencies...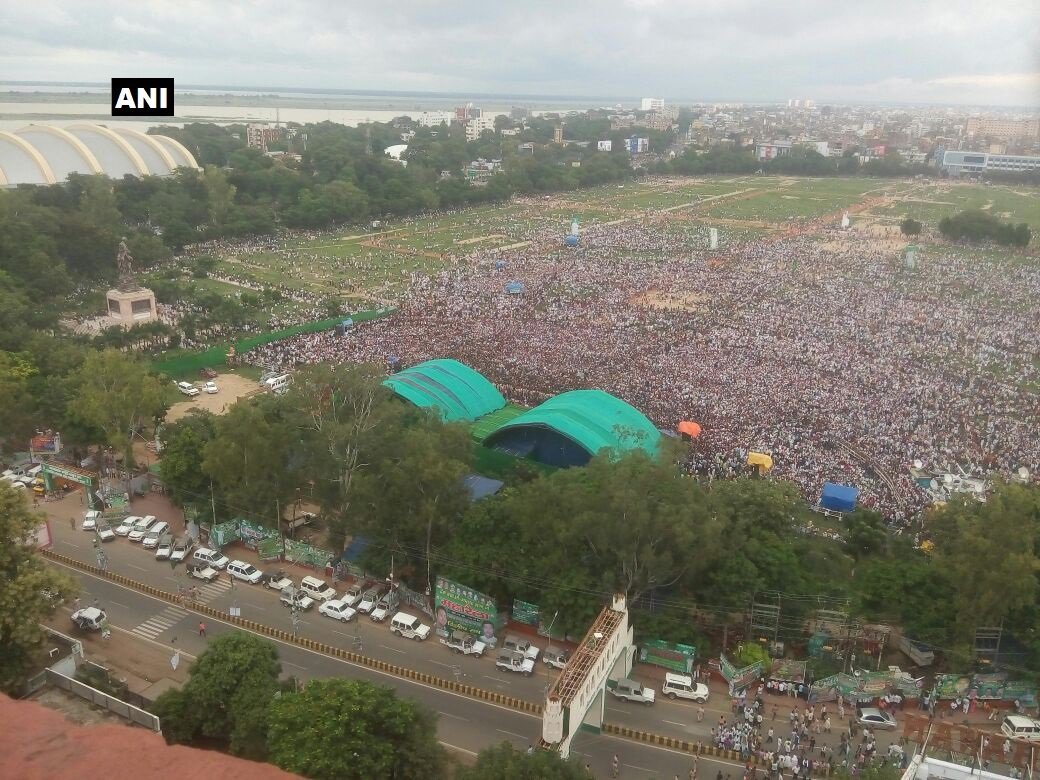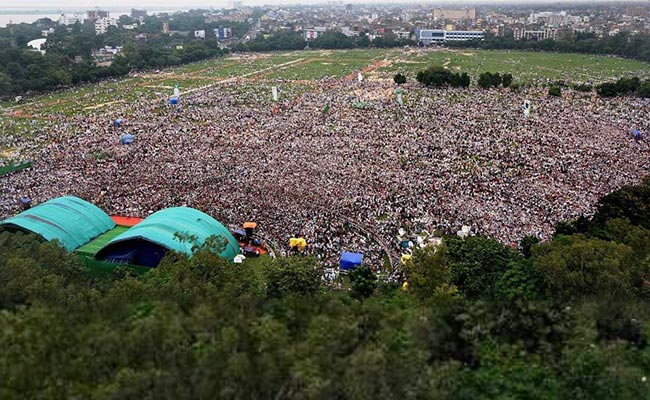 Photo credits: PTI and ANI...