Delhi CM Arvind Kejriwal's driver has a verified Twitter account!
New Delhi: To everyone's surprise, the apparent driver of Delhi Chief Minister Arvind Kejriwal has a verified Twitter account, said the media reports on Friday.
If you use Twitter, you must have noticed the blue-tick mark just beside the name of a selected people, mostly renowned personalities of the world, which notifies that the website has verified the account of the user.
Twitter has given the verified mark to Rohit Pandey (@aaprohit) who claims to be proud of driving Delhi CM's car. But the official website of Delhi government claims that Pandey is the PA to the CM.
His complete status reads, "I feel proud to drive car for #Arvindkejriwal || Aam Aadmi || RTs are not endorsement."
Well, it seems that Pandey's status on the micro-blogging site has triggered some misunderstanding among some media houses as they are misinterpreting him the driver to the Delhi CM instead of Personal Assistant.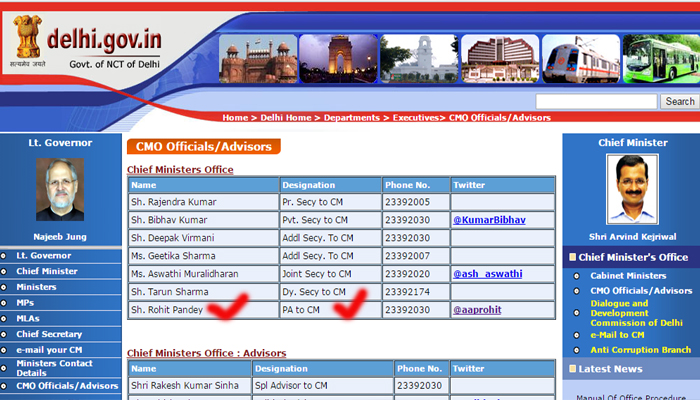 Now when it has been verified by the Delhi government's official website that who Rohit Pandey actually is, we hope the talks over him having a verified Twitter account would end soon.