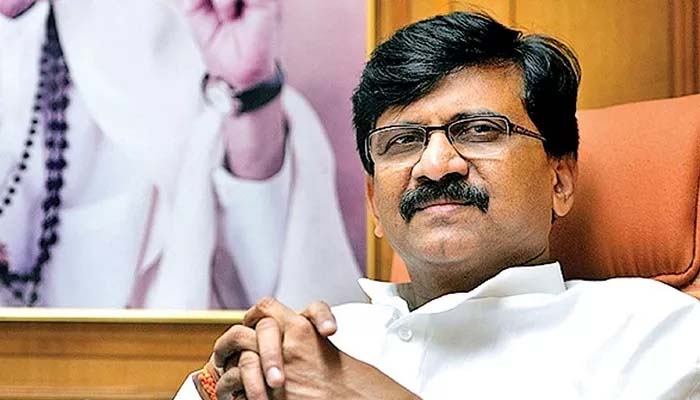 Sanjay Raut
Mumbai: The war of words between the BJP and Shiv Sena leaders, which have been together for a long time, continues. Shiv Sena Sanjay Raut said on Tuesday that his party will come forward with the sword of Hindutva whenever the country needs it. He also said that he and his party were and will always be Hindutva.
The Shiv Sena leader told, "We do not need to get our Hindutva certificate from any party. We were, and always will be, Hindutva. We do not do Hindutva politics like them. Whenever the country needs us, Shiv Sena will always come forward waving the sword of Hindutva. "
We don't nee any certificate to prove hindutva: Sanjay Raut
This is not the first time Raut has targeted the BJP over Hindutva. The BJP termed the move as a victory for Hindutva after the Maharashtra government announced the reopening of religious places from November 16. Raut on Sunday said, "This is not a victory or defeat for anyone."
Raut said, "The lockdown was imposed by PM Narendra Modi and it was also his decision to keep the temples closed." So there is no reason why BJP should take credit for the victory of Hindutva in this matter. I believe that the Prime Minister will have to explain the meaning of defeat and victory to such people. "Raut also emphasized that the SOP announced by the Central Government is being followed in opening the places of worship.
"There is a need to strictly follow the SOP prepared by the government," Raut said. There is no need to take credit. It was God's will that people stay in their homes and it is their wish that the places of worship will be reopened with caution. "After shutting down for several months due to the Corona epidemic, all religious places in Maharashtra will be closed from Monday.
Stay tuned with the newstrack to get fastest updates. Click @englishnewstrack to follow us on Facebook and @newstrackmedia to follow on twitter.
Keep yourself updated with latest news through Newstrack App. To download App from Google Playstore visit here - Newstrack App