Raj Babbar leads Congress silent protest in Lucknow
Lucknow:
UPCC chief Raj Babbar,
on Thursday
, led a 'silent demonstration', at Hazratganj, in Lucknow, against dalit atrocities in Gujarat.
Demonstrations were also held in other parts of the state.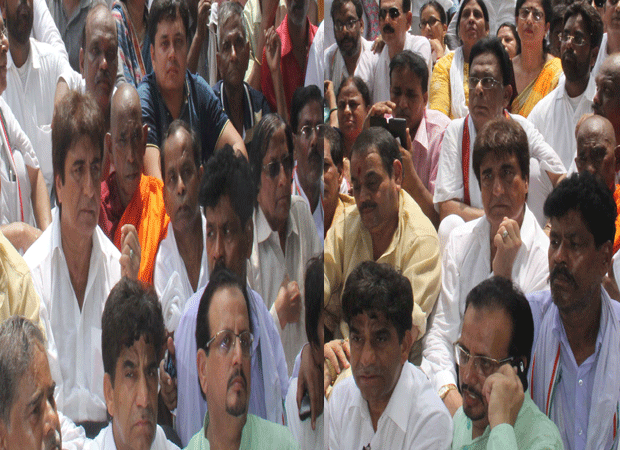 The Congress workers gathered at the busiest square of the city and sat on a silent dharna which is expected to continue for two hours.
AICC secretaries Zuber Khan, Rana Goswami, Nasib Singh and Prakash Joshi, along with other senior leaders also took part.