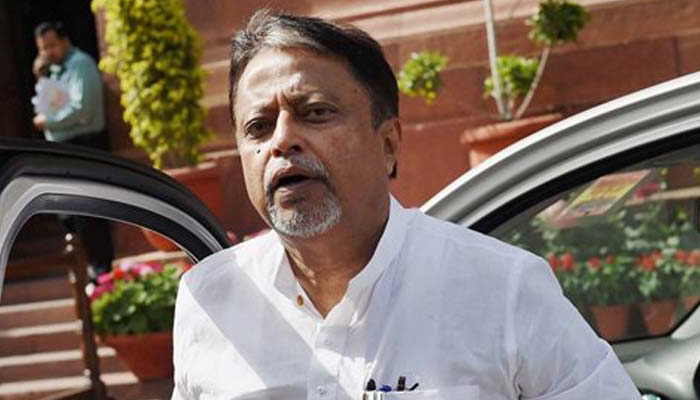 Trinamool Congress suspends its founding member Mukul Roy
Kolkata: In a big step, Trinamool Congress on Monday suspended its founding member and Rajya Sabha MP Mukul Roy for six years.
Trinamool Secretary General Partha Chatterjee told media persons here of the party's decision hours after Roy announced that he would quit the party after Durga Puja.
"We have heard the news of Mukul Roy. He has decided to quit the party after puja. For the last few years, he has been indulging in anti-party activities and trying to weaken the party from within," Chatterjee told reporters.
"Trinamool Congress disciplinary committee has recommended punishment against Mukul Roy to the party's leader and chairperson Mamata Banerjee. Accordingly, Roy has been suspended for six years from the party."
He said Roy desired to resign from the Rajya Sabha after the puja. "We have only wanted that he should resign (now)… if he has decided to resign after puja, let him resign right now."
Ruling out any concern over Roy's decision to quit the party, Chatterjee said: "We have no concern. The party and the state is united. We have full confidence on (the leadership) of Mamata Banerjee."
Chatterjee, who alleged Roy has been "playing for a particular political party", said the TMC kept a close watch on Roy. "He has surrendered to Central agencies," Chatterjee added.
Earlier in the day on Monday, Roy said, "With a heavy heart, I am announcing that I will quit as primary party member of the Trinamool Congress."
Also Read: Mukul Roy announces decision to quit Trinamool Congress
Roy said he has already sent in his resignation from the party working committee.
"I will formally quit the party's primary membership and as Rajya Sabha member after the Durga puja," said Roy.
He, however, refused to divulge more details about his decision or the reason behind it.
"The Durga puja is now on. After the Durga puja break, I will explain everything," Roy added.
Keep yourself updated with latest news through Newstrack App. To download App from Google Playstore visit here - Newstrack App