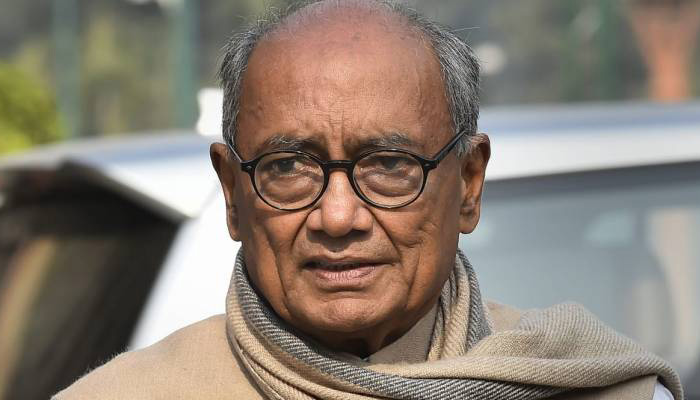 Ram Janmabhoomi: Digvijaya Singh tweets 'Hey Prabhu, Forgive us'
New Delhi: The construction of Ram temple in Ayodhya, UP will start from today. The date of Bhoomi Pujan of Ram temple is set today. Prime Minister Narendra Modi will do Bhoomi Pujan of Ram temple. Meanwhile, Congress leader and Rajya Sabha MP Digvijay Singh has raised questions regarding the Muhurta of Ram temple Bhoomipujan.
Digvijaya Singh targets PM Modi:
Senior Congress leader Digvijay Singh is not accepting this Bhoomipujan scripture. Digvijay Singh has questioned the muhurat of Bhumipujan of Ramlala. He says that the 'foundation stone' of the temple is going against the established beliefs of astrology established by Veda, Lord, forgive us.
ALSO READ: PM Modi leaves for Lucknow, Ayodhya chants 'Jai Shri Ram'
आज अयोध्या जी में भगवान रामलला के मंदिर का "शिलान्यास" वेद द्वारा स्थापित ज्योतिष् शास्त्र की स्थापित मान्यताओं के विपरीत हो रहा है, हे प्रभु हमें क्षमा करना। यह निर्माण निर्विघ्न रूप से पूरा हो यही हमारी आप से प्रार्थना है। जय सिया राम। #राम_मंदिर_निर्माण_मुहूर्त

— digvijaya singh (@digvijaya_28) August 5, 2020
Congress leader Digvijay Singh tweeted 'Today the 'foundation stone' of the temple of Lord Ramlala in Ayodhya is going contrary to the established beliefs of astrology established by Veda, Lord, forgive us. This construction is completed smoothly, this is our prayer to you. Jai Siyaram.'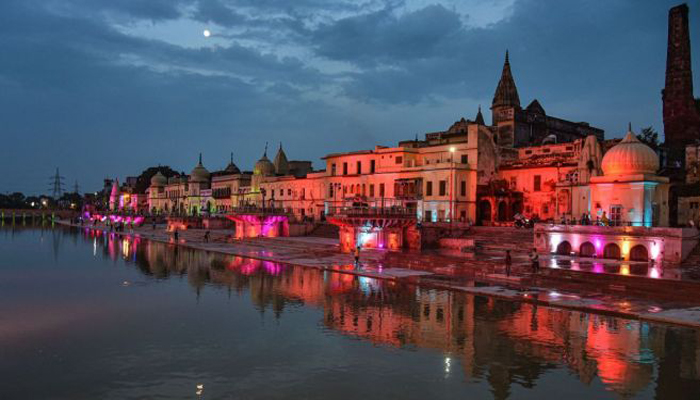 Ram Janmabhoomi:
Samajwadi Party chief and former Uttar Pradesh CM Akhilesh Yadav tweeted about Bhoomipujan saying, "Jai Mahadev Jai Siya-Ram." Jai Radhe-Krishna Jai ​​Hanuman. May all be fulfilled by the welfare of Lord Shiva, the abomination of Shri Ram and the unfettered sense of Shri Krishna! Hope that the present and future generations will also follow the dignity for the good and peace of all with the true mind, as per the path shown by Maryada Purushottam.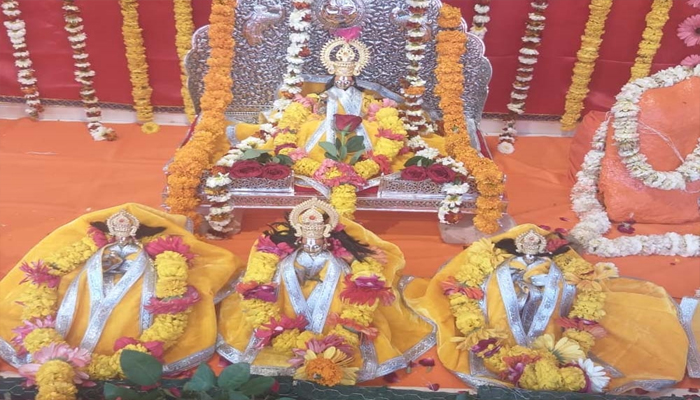 ALSO READ: Ayodhya Decked Up For Ram Mandir's Grand 'Bhoomi Pujan' Ceremony
Ayodhya has become completely auspicious for Ram temple land worship. The city of Lord Rama has been fully decorated. Now only waiting for Prime Minister Narendra Modi to reach Ayodhya. All preparations have been done for Bhoomi Poojan.
The Prime Minister will reach Lucknow Airport from Delhi at 10.35 am. He will then fly to Ayodhya by helicopter. Prime Minister Narendra will reach the city of Lord Ram at 11.30.
Stay tuned with the newstrack to get fastest updates. Click @englishnewstrack to follow us on Facebook. and @newstrackmedia to follow on Twitter.
Keep yourself updated with latest news through Newstrack App. To download App from Google Playstore visit here - Newstrack App