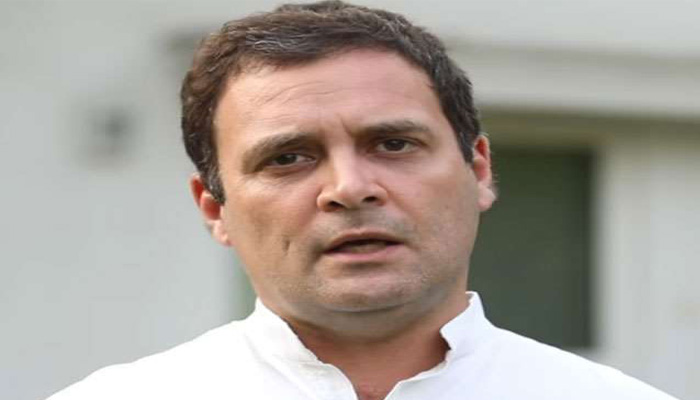 New Delhi: Amid the ongoing power struggle in Rajasthan, former Congress president Rahul Gandhi has targeted the Modi government. Rahul Gandhi has accused the central government that during the Corona period, the Modi government has been continuously dropping the Congress governments. Counting the achievements of the government in the Corona era in a tweet, he wrote that in March the government dropped the government in MP and in July the Rajasthan government is trying to topple it.
Rahul Gandhi tweeted, 'Achievements of the Government during the Corona period:
● February – Hello Trump
● Government dropped in March-MP
● April – candle burning
● May – 6th government anniversary
● June – Virtual rally in Bihar
● July – Rajasthan government tries to topple
That is why the country is 'self-sufficient' in the Battle of Corona.'
ALSO READ: Delhi cabinet approves 'Ghar Ghar Ration Yojana' of Arvind Kejriwal
Rahul Gandhi attacks Modi Govt:
Rahul Gandhi's statement has come out for the first time on the ongoing political struggle in Rajasthan. The war between Rajasthan Chief Minister Ashok Gehlot and Sachin Pilot is not taking the name of the end. A strange game is being seen inside the Congress. Explain that while taking action, Gehlot has removed Pilot from the post of cabinet and state president. Along with Pilot, he has also set the mood for action on the 19 MLAs supporting him.
ALSO READ: Five Arrested For Killing UP Journalist in Ghaziabad
In Rajasthan, the fight between Ashok Gehlot and Sachin Pilot is not taking the name of freeze. The political upsurge continues. The good news for Sachin Pilot is that now people of Gurjar community have also come out in support of Pilot. A panchayat will also be held in Gurugram in Haryana in support of Sachin Pilot, which will include people from Gurjar community from several states.
ALSO READ: US sanctions Chinese companies over Muslim abuse complaints
Stay tuned with the newstrack to get fastest updates. Click @englishnewstrack to follow us on Facebook. and @newstrackmedia to follow on Twitter.
Keep yourself updated with latest news through Newstrack App. To download App from Google Playstore visit here - Newstrack App